Description:
The use of diamond wire has advantages of cutting big size block, accurate cutting, small cutting slot, high efficiency, less noise, less dust etc.
1. For block cutting in factory, usually we recommend diameter 10.5mm and 11mm plastic wire with 37 beads per meter.

2. For Cutting Slab or Contouring in Factory, specification of 7.2/8.5/9.0mm plastic wire is available.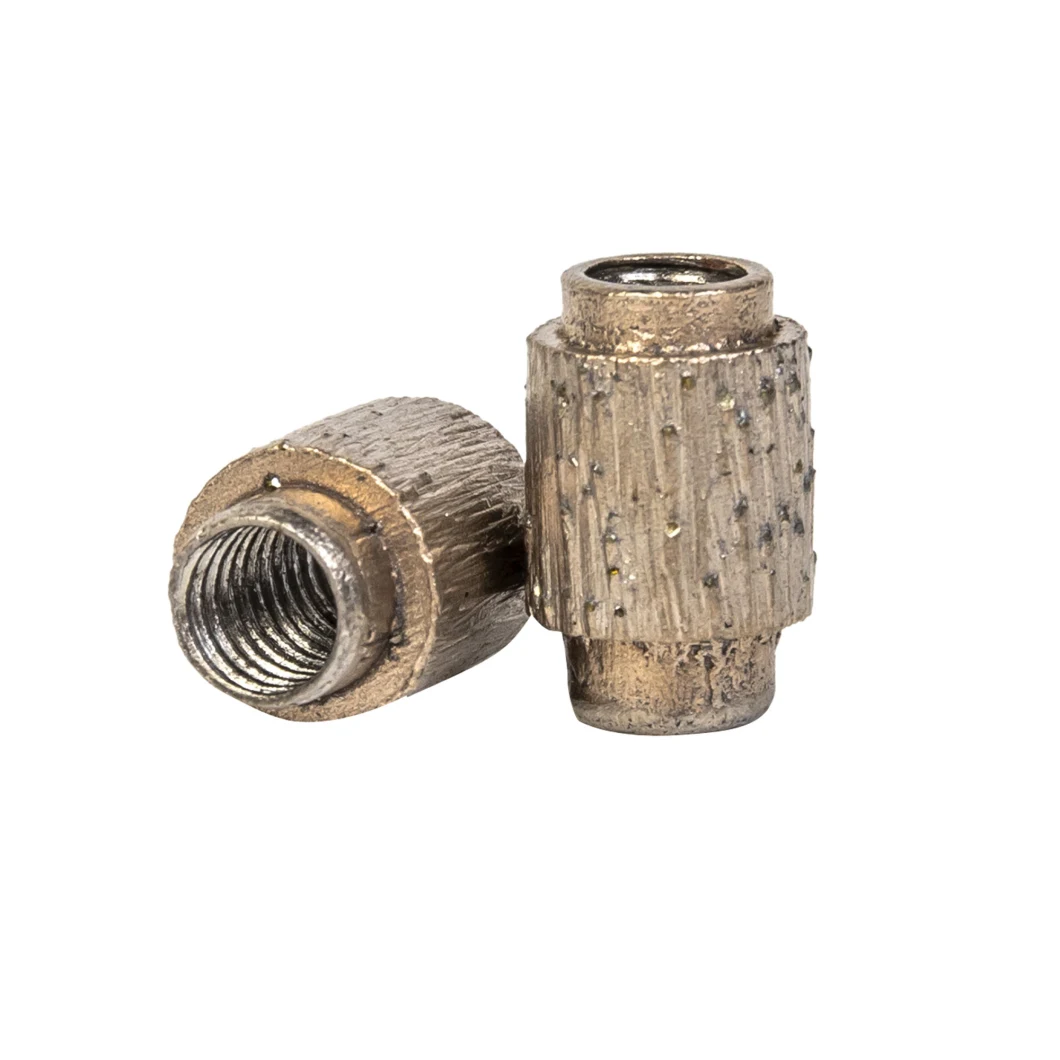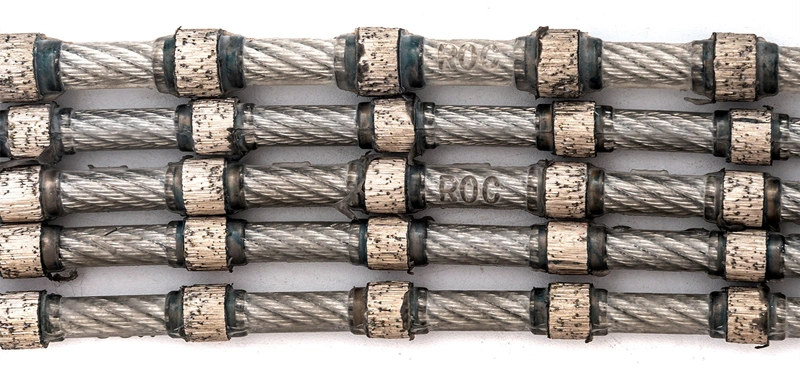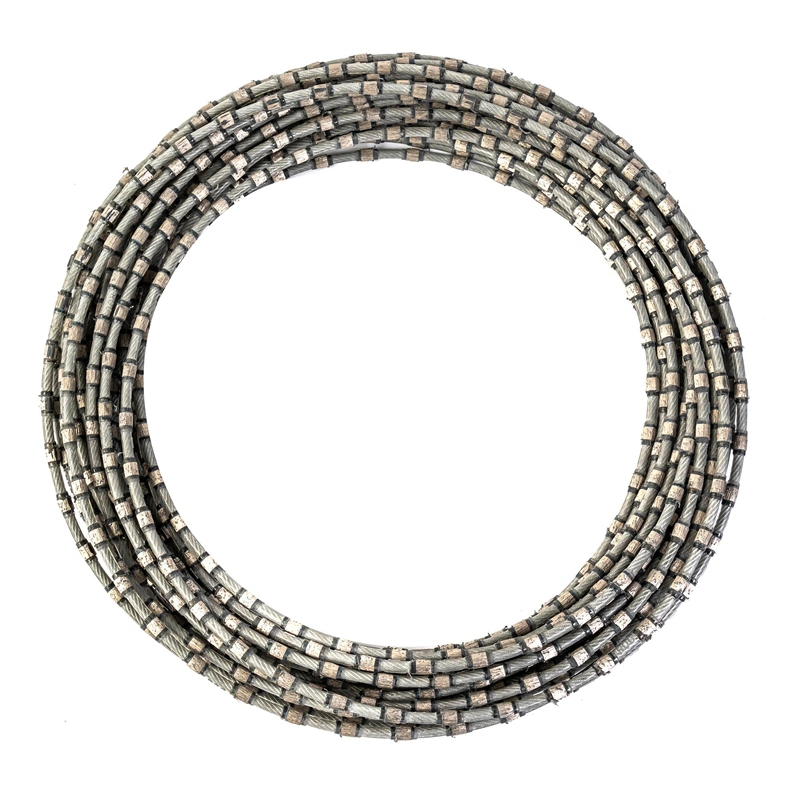 Technical Data:
PARAMETERS OF KEENTOOL MARBLE PROFILING DIAMODN WIRE:
APPLICATIONS
Art No
Specification (mm)
Beads/M
Reinforcement
To be widely used for cutting marble/travertine/ limestone slabs, and Profiling etc
ROC-MP85P
¢8.5×6.0
37
Plastic
ROC-MP90P
¢9.0×6.0
37
Plastic
Cutting Material
Linear Speed (M/S)
Down Speed (CM/H)
Cutting Life
(M2/M)
Soft
30-40
120-200
50-85
Medium
30-40
100-160
40-70
Hard
30-40
80-120
30-50
SPECIFICATION OF BEADS
Out Diameter
Length of work layer (mm)
Bead Length
Manufacture Tech
¢8.5
6.0
9.5
Sintered
¢9.0
6.0
9.5
Sintered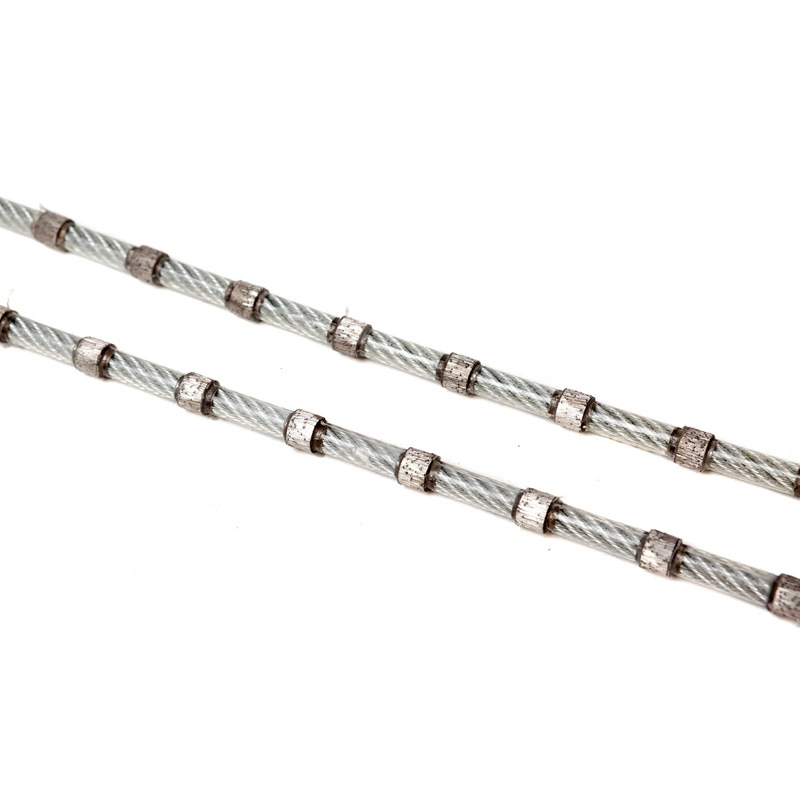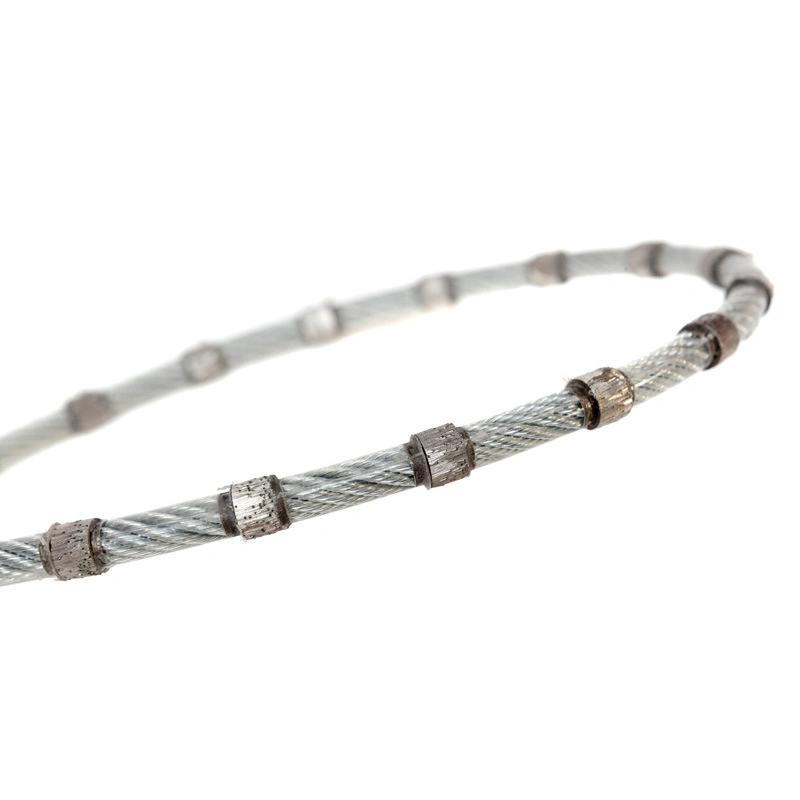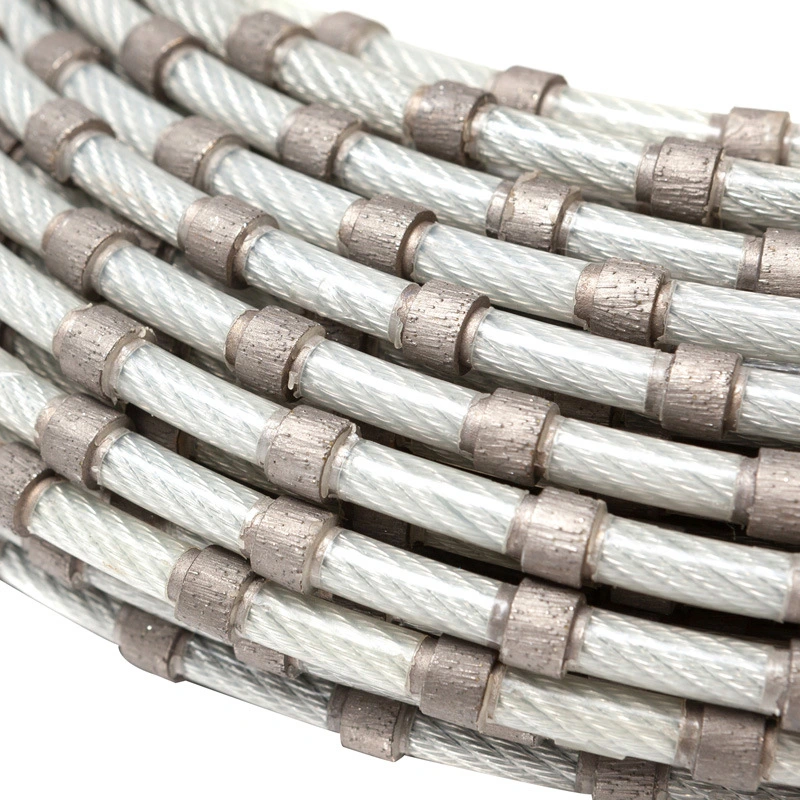 Packaging & Shipping:
Packaging: Carton with water proof plastic.
Meters/Roll:
50 Meters/Roll
NW:
9-10KG
Sample lead time:
In 3 working days.
Delivery time:
In 14 days for quantity of 1000 Meters diamond cutting wire.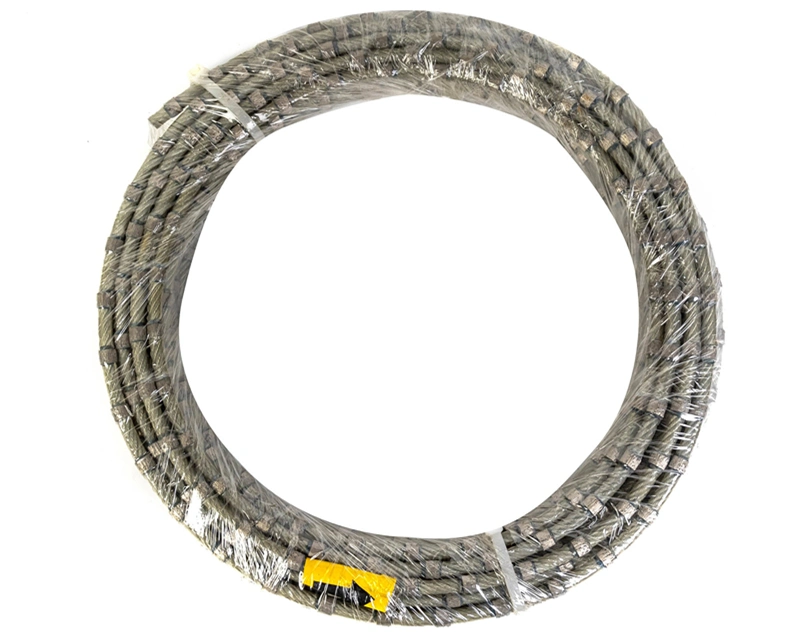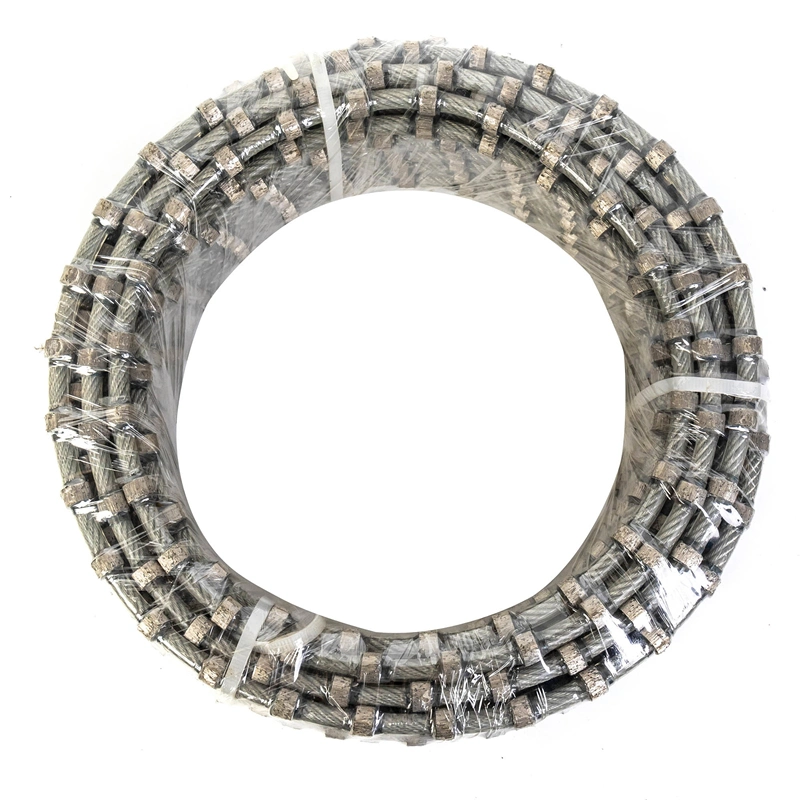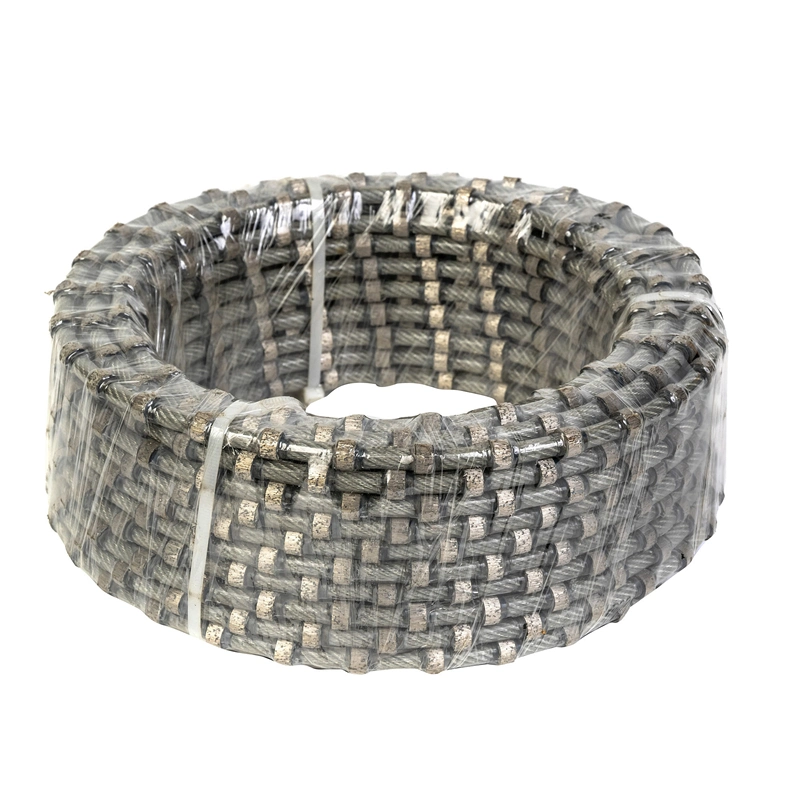 Our Services:
1. Wire sawing operational assistance service.
2. Proposal for quarry development and plan, if necessary
.