Cold Pressing Mold Paddy Straw Biomass Particles Granulator Pressing

Features
This system pellet machine is suitable for making biomass such as particles such as sawdust, rich husk, paddy straw sunflower stalk, hulls, forest waste pellet etc.
Using cold-pressing molding technology, the raw material is under dried condition, which is compressed, and formed into small eraser-sized bits, the final pellet is clean, pleasant and smooth;its density is more than 1.0g/cm3
It has been installed with the KAF gear reducer and eletrical control box.key component are made of high quality alloy steel adds wear-resisting material, using heat treatment; service life can be extented wear-resisting material, using heat treatment;sevice life can be extended5-7times.
High output, low consumption and noise, better stability ad lower fault rates, improved fatigue resistance, continuous production, economy, economy and durability.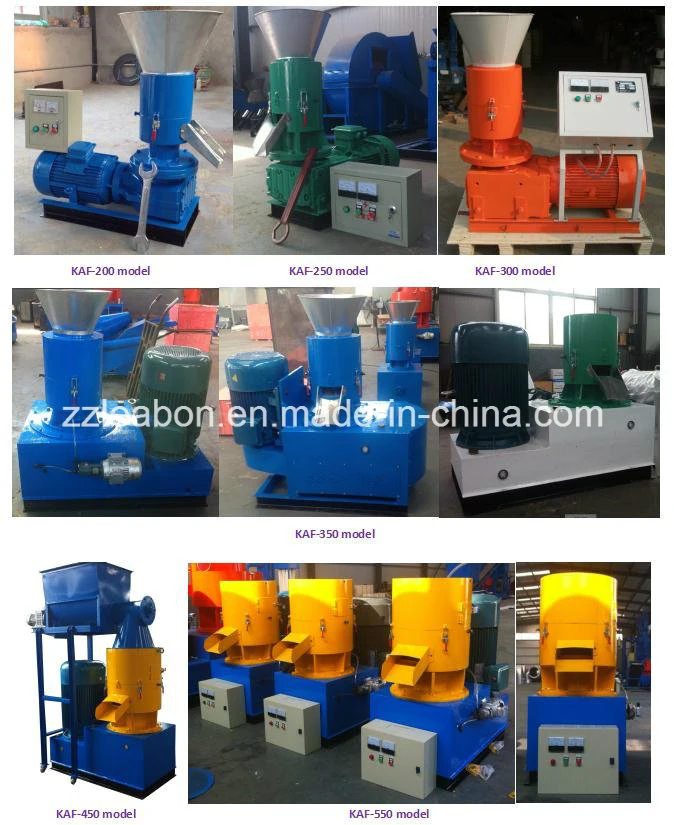 Specification:

Model
capacity
kg/h
motor
(kw)
pellet size(mm)
diemension(m)
weight(kg)
KAF-200
80-120
7.5
6,8
1*0.45*0.8
320
KAF-250
150-200
15
6,8
1.1*0.56*0.95
400
KAF-300
250-300
22
6,8,10
1.2*0.6*1.1
550
KAF-350
300-400
30
6,8,10
1.45*0.8*1.3
850
KAF-450
450-600
45
6,8,10,12
1.5*0.85*0.55
1300
KAF-550
700-800
55
6,8,10,12
1.55*0.9*1.65
1600
KAF800
1200-1500
90
6,8,10,12
2*1.1*1.9
3500
KAF1000
1500-2000
110
6,8,10,12
2.2*1.25*2.05
5000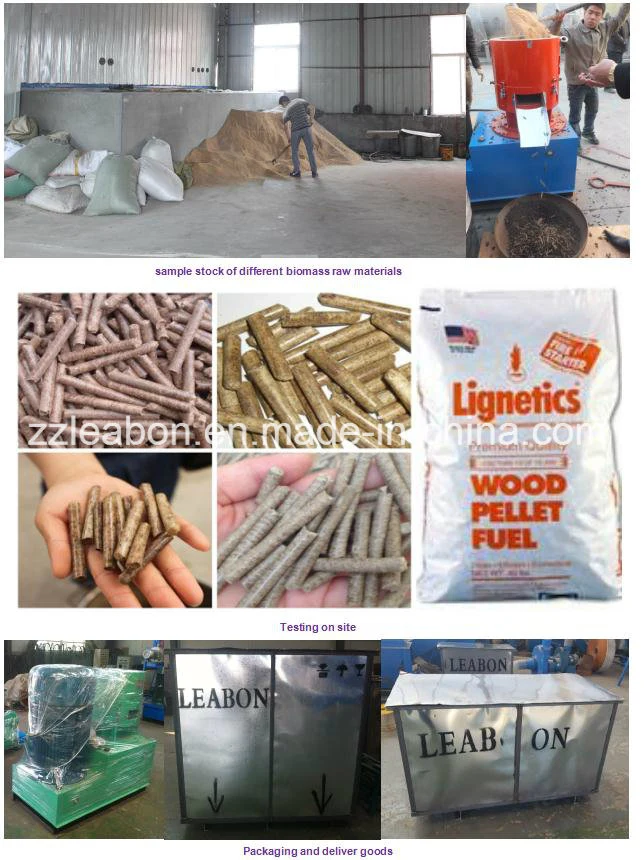 if you want to know more about the machine, pelase feel free to contact me as follow: