China factory price sunflower canola avocado castor mini cold marula oil pressing machine
Production introduction:
Model 6YL series screw oil press machine boasts strong pressing structure and automatic heating system for highest oil output. Different from traditional small oil screw press, 6YL adds an automatic heater to increase the oil output rate by hot extrusion. This automatic oil press machine is ideal for vegetable oil making, from small oil pressing workshops to large-scale oil extrusion factory.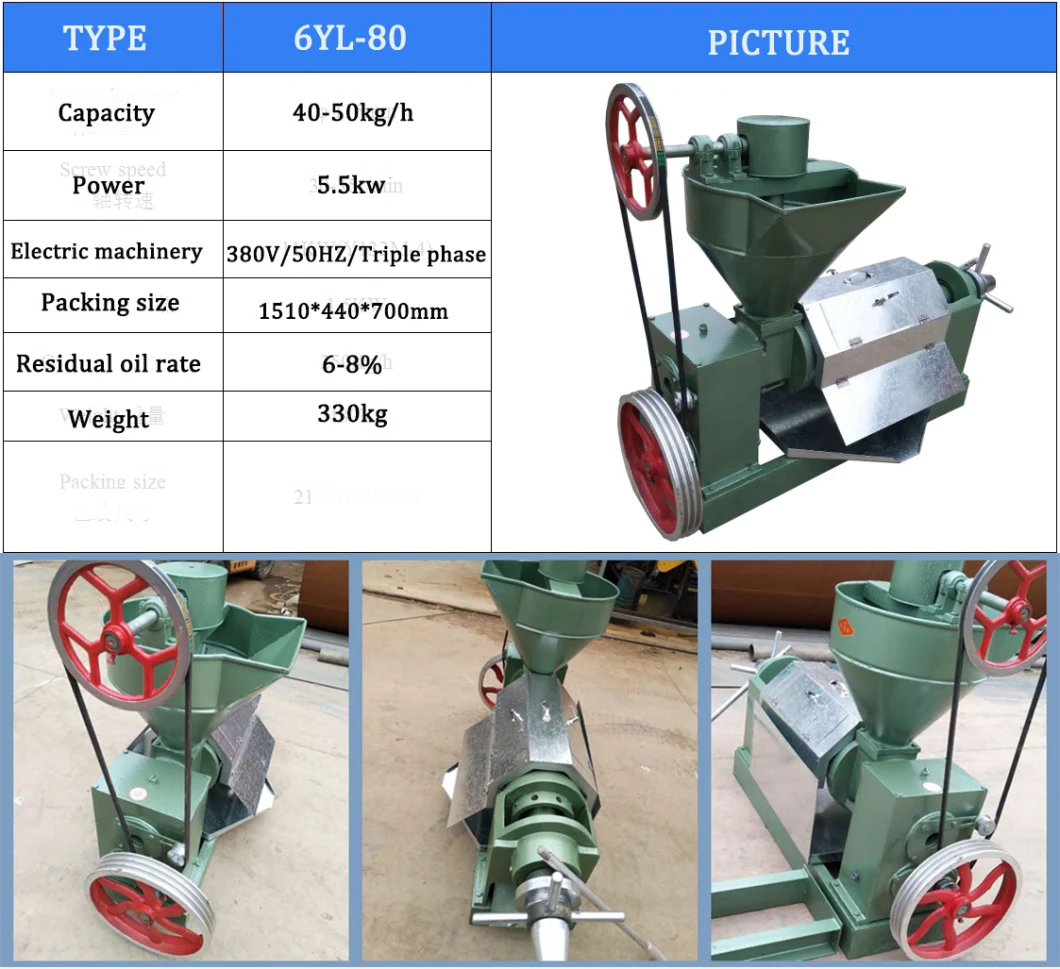 Applications:
Although 6YL Screw oil press machine is small in size, it boasts superior oil making capacity.It can be used for various materials such as Peanut, soyabean ,Rapeseed ,Cottonseed, Sesame, Sunflower seed, flax ,castor, corn germ,Tea seed, palm kernel, shea, Shea fruit, Pomegranate seeds , coffee beans,cocoa beans, hodgsonia, Grape seed etc.More than 40 kinds oil crops.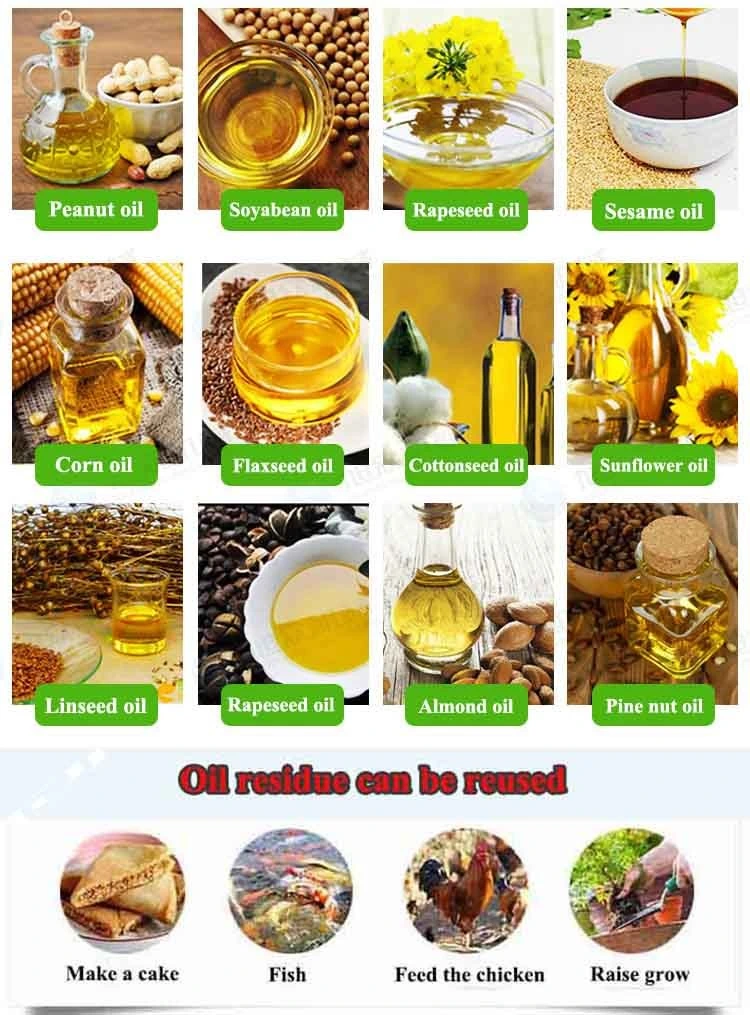 Features of screw oil press machine:
1. Low-temperature pressed oil has light color and rich nutrition. Pure natural oil can be obtained by precipitation and filtration, which saves refining cost and reduces refining consumption.
2, low temperature crushing cake protein damage degree is small, is conducive to the full utilization of oil protein.
3. The temperature of pressing is low (10 to 50 degrees Celsius at room temperature).
4. During the pressing process, the oil was not in contact with any solvent, acid, alkali, bleached soil, chemical additives. The nutrients and trace elements of the processed oil and cake were little lost and the protein content of the cake was high.
5. High oil yield--Compared with the old equipment, the normal oil yield can be 2-3 percentage points higher, with an average of 2-6 kilograms more per 100 kilograms of peanut. The annual economic benefit is considerable.
6. Energy-saving-40% reduction in power consumption at the same output, with an average saving of 6 kWh per hour, 30 yuan per day in production.
7. Provincial labor-the same output can save 60% of the labor force, one to two people can organize production, saving about 40 yuan a day.
8. Wide Use-A multi-purpose machine, can squeeze peanuts, flax, sesame, rapeseed, oil sunflower, cottonseed, soybean and more than 30 kinds of oil crops. Multistage press, once pressed.
9, oil quality pure - vacuum filtration residue, to ensure that the oil quality is pure, in line with the health quarantine standards.
10, small occupation - oil square needs 10-20 square meters will be able to meet the use.



Packing and Delivering: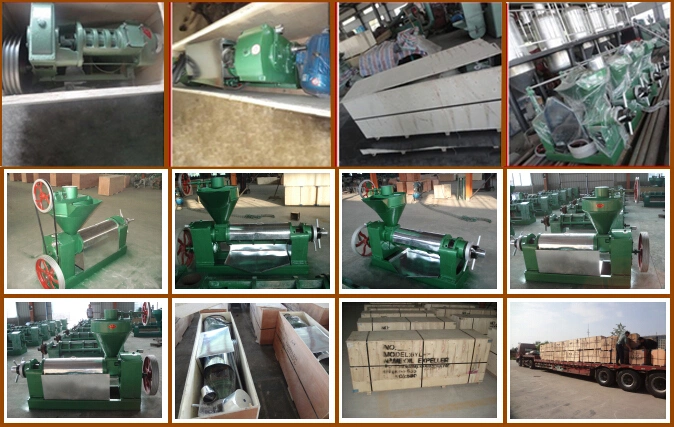 Our factory
We are a professional oil and grain processing and refining equipment manufacturer in China, which is specialized in the research, design and manufacture of high quality equipment for making edible oils and other auxiliary products.
Our company has engineer with more than 30 years of experience in the oil and grain industry and refining and fractionation industry. They are in charge of designing the machines, arranging the product line layouts, installing and adjusting equipment, training staff and working out the best formula for each client.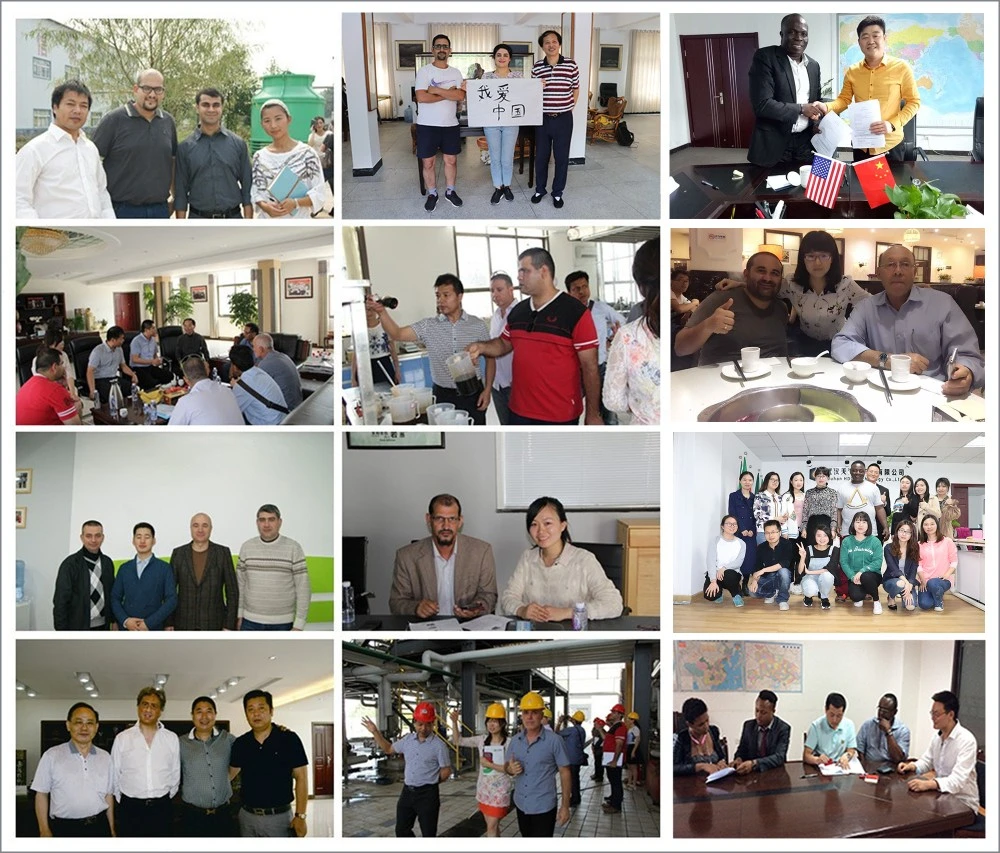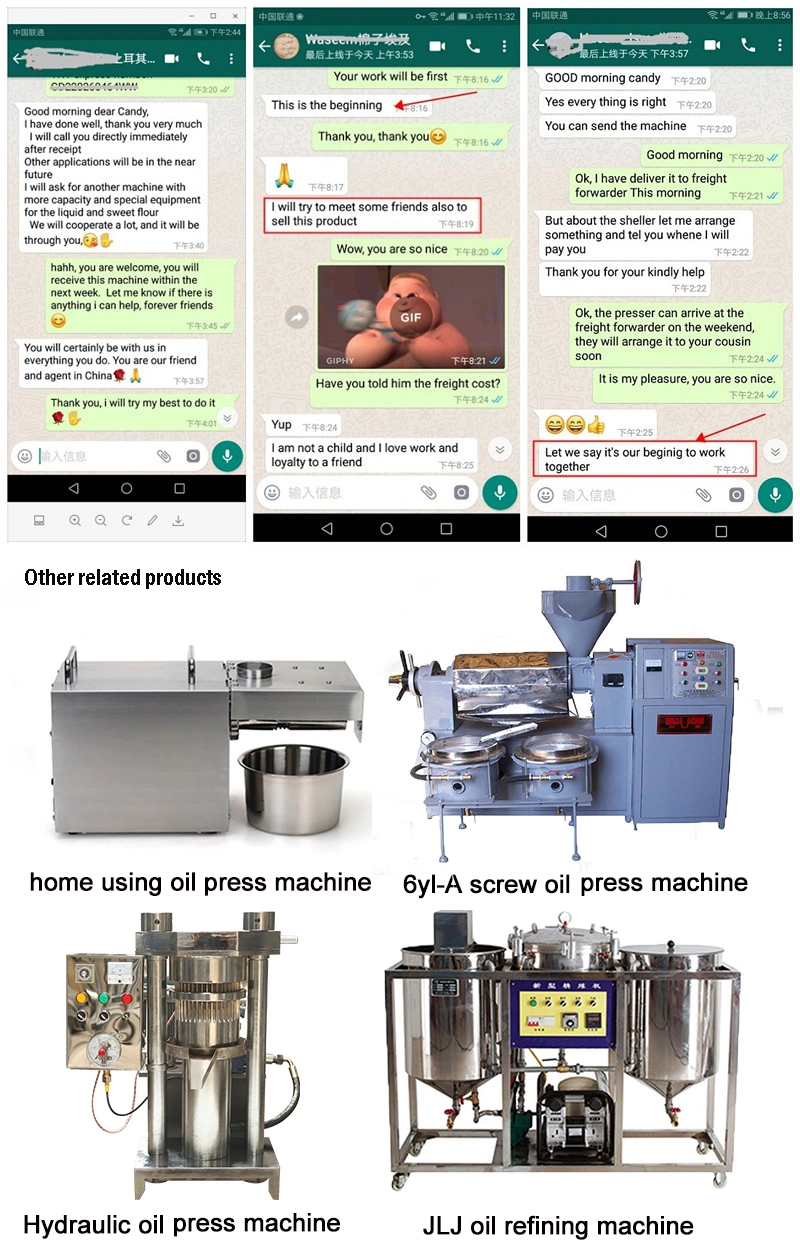 FAQ:
Q1: What is the Warranty for the machines?
A1: 1 year for free.
Q2: What is the Material?
A2: Stainless steel and carbon steel.
Q3: When can I get the price?
A3: Within 24 hours, if urgent, please directly call us.
Q4: Whether the machine price can be more discount?
A4: In general, our MOQ is 1set with very reasonable price, but if large order, we also can apply to our Manager to appropriately give you a little discount.
Q5: How to ask quotation?
A5: Please note us what tpye of raw seeds , and how many tons of raw seeds you want to treat per day, then we will send you quotation as soon as we can.
Q6: Can we ask the oil plant for different types of oil?
A6: Yes, but we recommend no more than 3 different types.
Q7: Vegetable oil plants require how large of a workspace?
A7: The land area typically depends on the capacity of the plant. We can suggest an appropriate space to prepare after given specifications, or, can design the oil plant in-house specifically to the amount of workspace available.
Q8: How long will it take to receive my products?
A8: As a general rule, it will take one Month for us to produce.