Product Description

Technical specification
Two Spindle Two Vibration Tapping Machine
Nut Max.Out Side Diameter

Size
W*L*H(mm)
Four Axis Two Vibration Tapping Machine
Nut Max.Out Side Diameter

Size
W*L*H(mm)

1100*1300*1400

1100*1300*1400

1100*1300*1400

1650*1700*1670

1800*2050*1950
Reciprocating Tapping Machine
Ronen Wuhe is one special manufacture for producing Nut Tapping Machine (Fastener Nut) in China. Have Taiwan Technology level engineers team, and with strict technical monitoring and production process, the plant area is 15000 square meter
Nut tapping Machine produced by Ronen Wuhe is suitable for auto parts, construction hardware, construction fasteners, machinery, electronics, etc. We have big share in domestic market, and In recent years.We have exported to Europe, USA, Korea, Russia, India, Indonesia,Vietnam etc.. At present, the largest model can reach WH-41B6S, sizes from M3~M22,
In addition, in the future, Ronen Wuhe also plans to gradually move in the direction of mold design, Tapping Machine design and technical consulting. "Manufacturing is like a service industry. After all, who can provide diversified services will have orders and market leadership.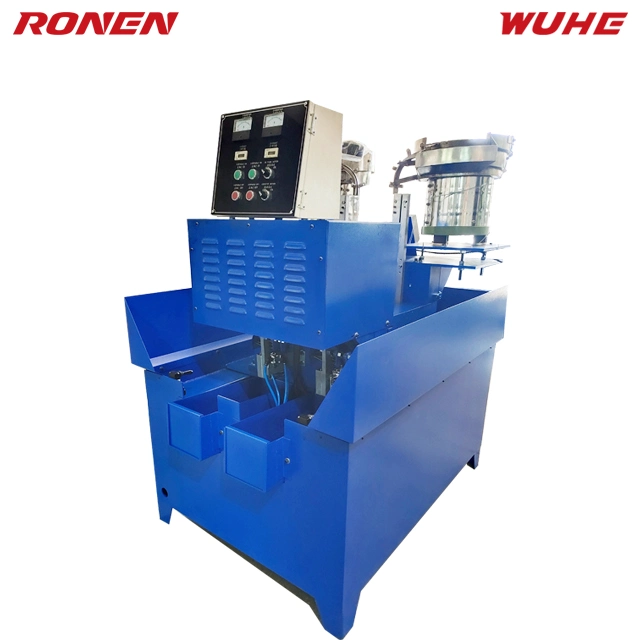 Two Spindle Two Vibration Tapping Machine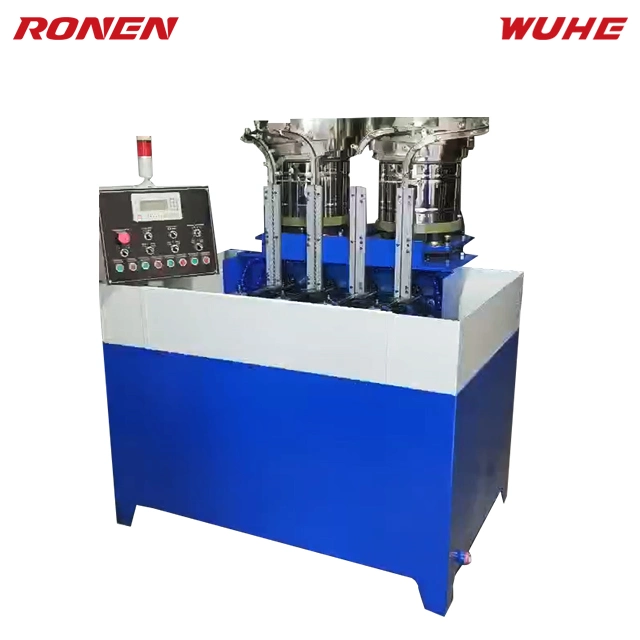 Four Axis Two Vibration Tapping Machine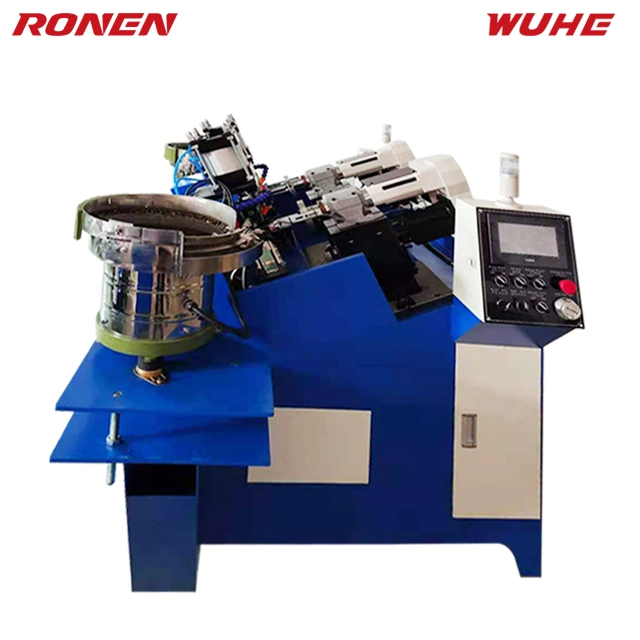 Reciprocating Tapping Machine
Nut tapping machine production of products
The nut tapping machine can do the nuts include standard parts and non-standard parts, such as: hexagon nuts, flange nuts, welding nuts, square nuts, T-nuts, rivets (hollow, semi-hollow) nuts, bushings, sleeves, four Claws nuts, nylon nuts, cap nuts, lock nuts, furniture nuts, automotive fasteners nuts, etc
Nut Making Machine
Hot Forging Machine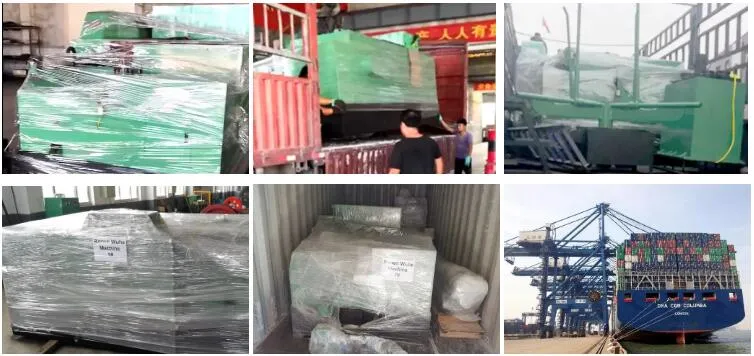 1. -Can your machinery produce non-standard parts?
-Yes, we can. Our machinery can produce non-standard parts, at the same time,we can also customize according to your parts drawings.
2. -Does your factory have customers in our country?
-We have rich experience in export. Europe, Asia, Africa, North America, South America, Oceania, all have our customers.
3. -Can you provide debugging video and samples?
-Sure. We will update the information (photos, videos, etc.) with you during and after debugging, and send samples. The shipment will be arranged only after you confirm it is correct.
4. -Can you arrange the delivery time according to the contract?
-Of course. We will deliver the goods to you as soon as possible on the basis of the contract. It will not affect your use.
5. -If it is beyond the warranty period, can we check the technical problems with you?
-Must will. What we provide is a lifetime service, no matter what time, what problem, we are willing to help you.