CNC automatic steel wire stirrup making machine is an advanced and realistic rebar processing device, which adopt CNC servo control system, can finish processes such as straightening, sizing, bending and cutting automatically. It can bend to diameter 12mm and can produce continuously any shape products, widely used in construction, large steel processing plant.
Stirrup Bending Machine Technical Data
Model No.
SBM-12A / 12A-1
SBM-12B / 12B-1
SBM-12D
Single Line Processing Capacity (mm)
Round steel bar:
4-10mm
Round steel bar:
5-12mm
Round steel bar:
5-14mm
Deformed steel bar: 4-8mm
Deformed steel bar: 5-10mm
Deformed steel bar: 5-14mm
Double Line Processing Capacity (mm)
Round steel bar:
4-8mm
Round steel bar:
5-8mm
Round steel bar:
5-10mm
Deformed steel bar: 4-6mm
Deformed steel bar: 5-6mm
Deformed steel bar: 5-10mm
Max. bending angle (°)
180°
±180° (Bi-direction)
±180° (Bi-direction)
Max. traction speed (m/min)
80/130m/min
90/150m/min
90/150m/min
Max. bending speed (°/s)
1000°/s
1000°/s
1000°/s
Motor power (kw)
18.2kw
25kw
35kw
Average power consumption
3-5kw/h
3-5kw/h
5kw/h
Length accuracy (mm)
±1
±1
±1
Angle accuracy (°)
±1°
±1°
±1°
Number of processing
≤2
≤2
≤2
Working environment humidity (ºC)
-5 ~ 40ºC
-5 ~ 40ºC
-5 ~ 40ºC
Dimension L*W*H (mm)
3200x950x1750
3560x1100x1950
3560x1100x1950
Weight (kg)
1680
2200
2200
Steel bar processing shape
280 kinds
500 kinds
500 kinds
Control Way
Automatic
Automatic
Automatic
Equipment color
Customized
Customized
Customized
Other configuration
Can be matched
Can be matched
Can be matched
We also have other models of this type CNC automatic rebar bender / stirrup bending machine, please tell us your rebar information, so that we can quote you the right model of our machine accordingly.
Fully automatic CNC bending and ribbing machine production equipment, can be used for slab length of 12 meters, one machine can be used.

1. The automatic wire feeding system has high structural precision.
2. The numerical control system has high precision and small error.
3, engineering slope design, not chaotic, straightening efficiency.
4, using PLC intelligent control, can process a variety of sizes and specifications of polygons.
5, from the wire rod raw material to the stirrup product once formed, can process cold and hot rolled high-strength wire rod steel.
6, high production efficiency, quite 20 to 30 labor.
7. The equipment is highly usable and requires only one person to operate, saving a lot of labor.
8, saving raw materials, in the work is continuous molding almost no loss of steel head.
9. Equipment maintenance costs and energy consumption costs are very low.
10. This machine is equipped with a ribbed receiving frame, and the size can be customized according to user requirements.
11. The product is stable, high in efficiency and fast in straightening speed.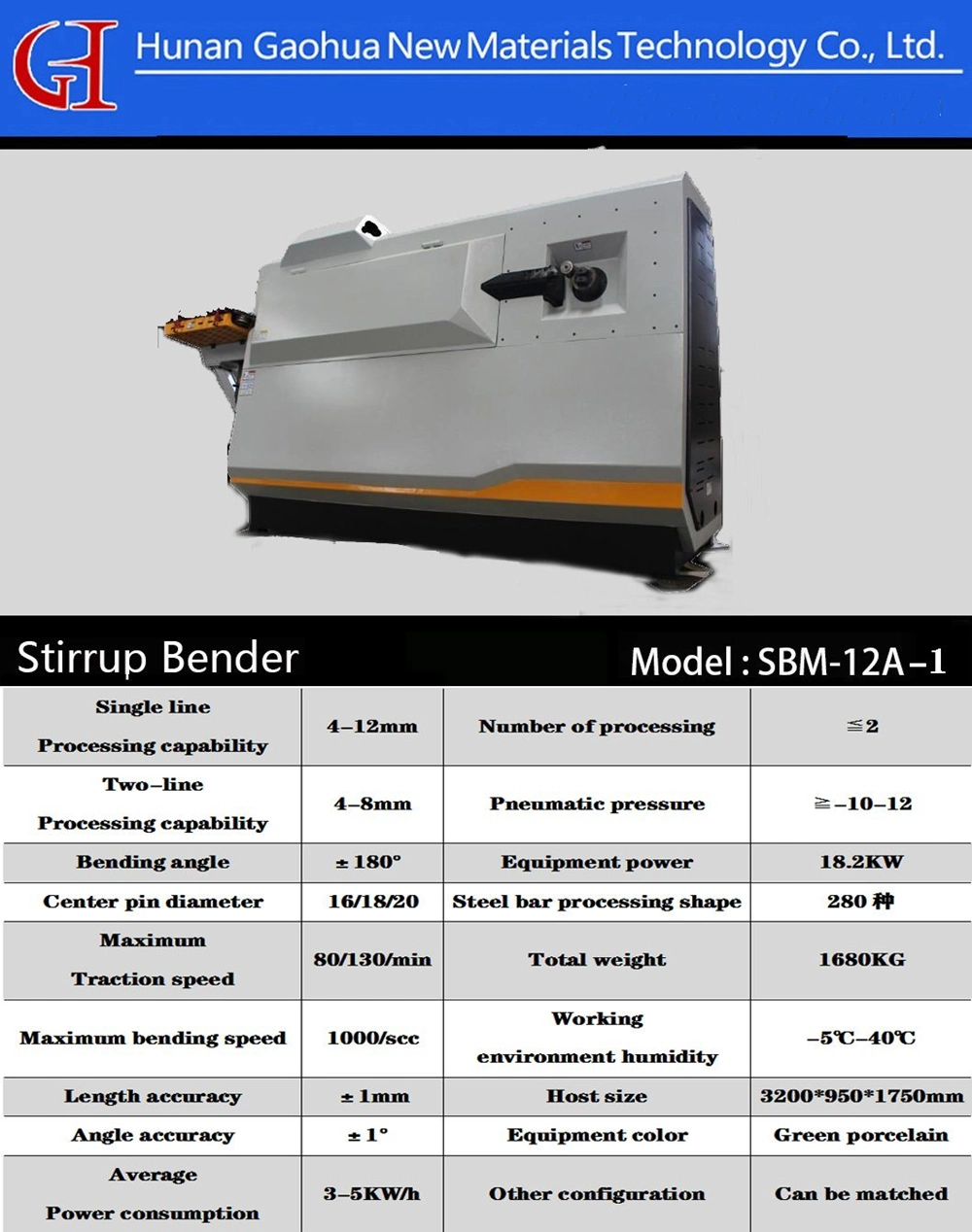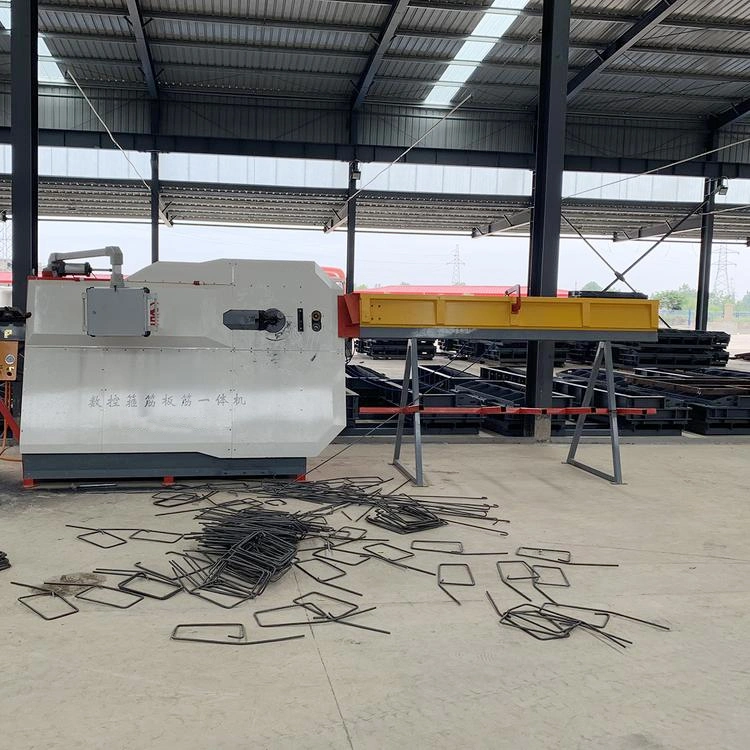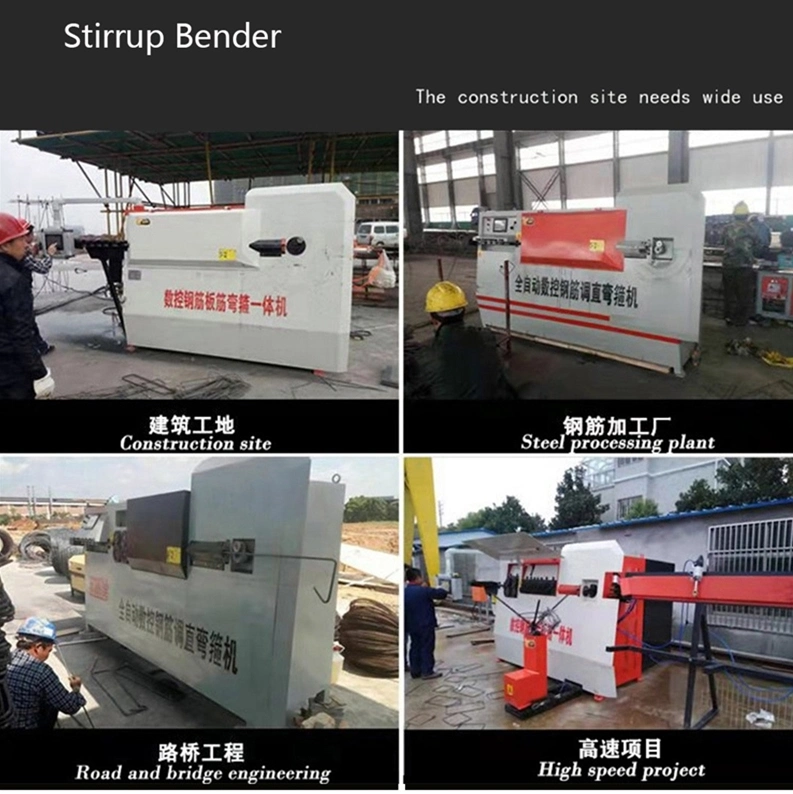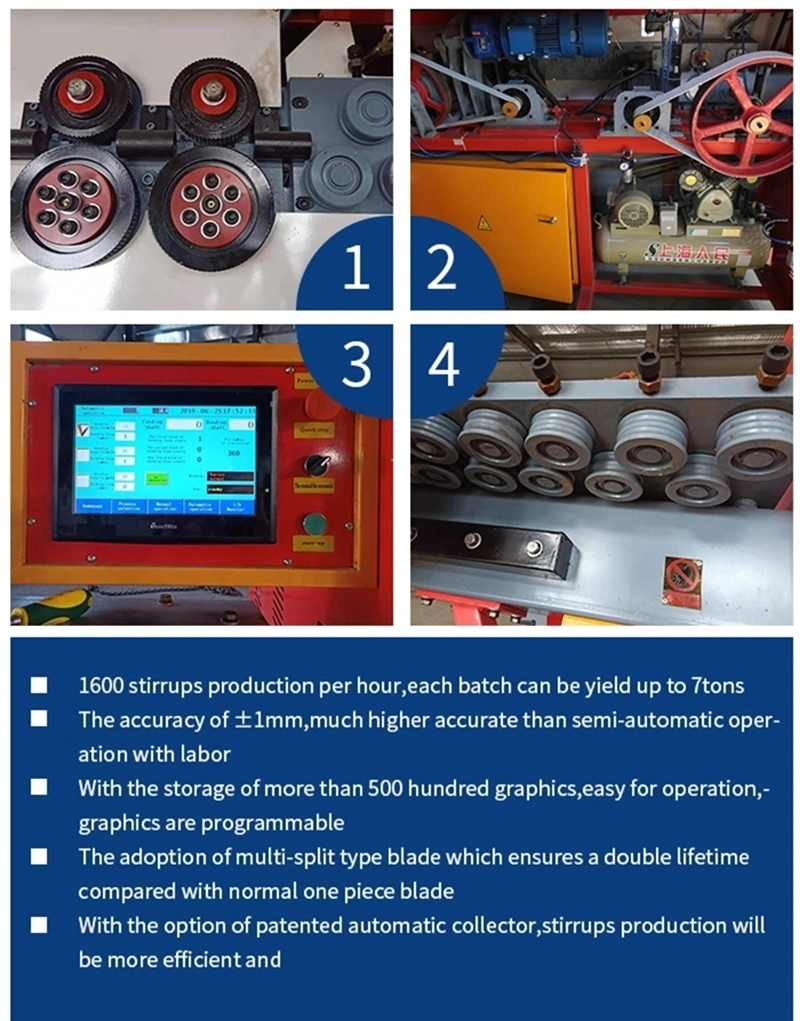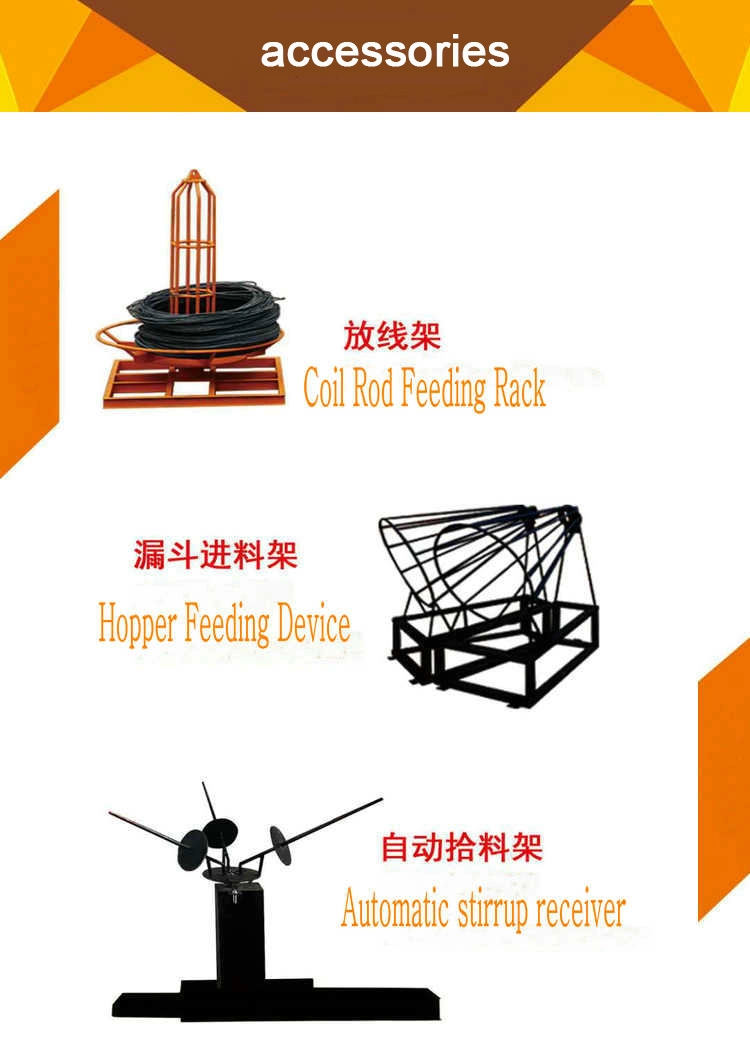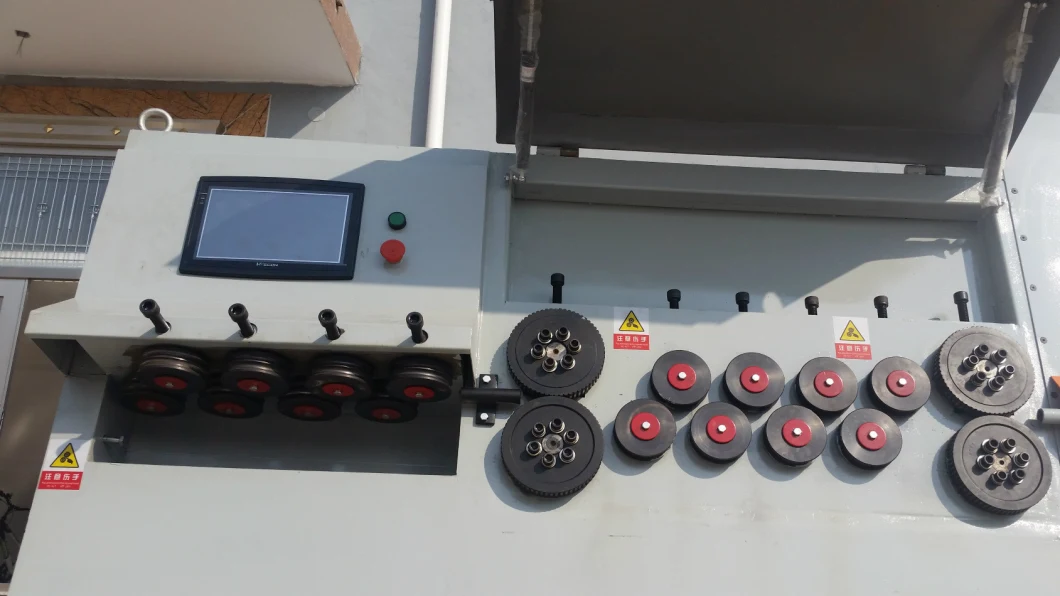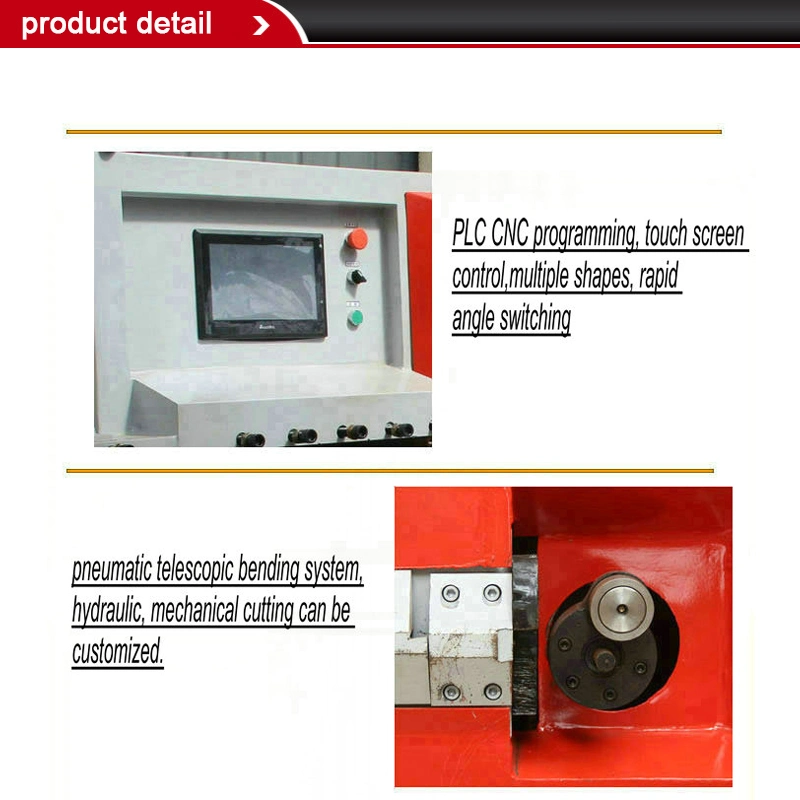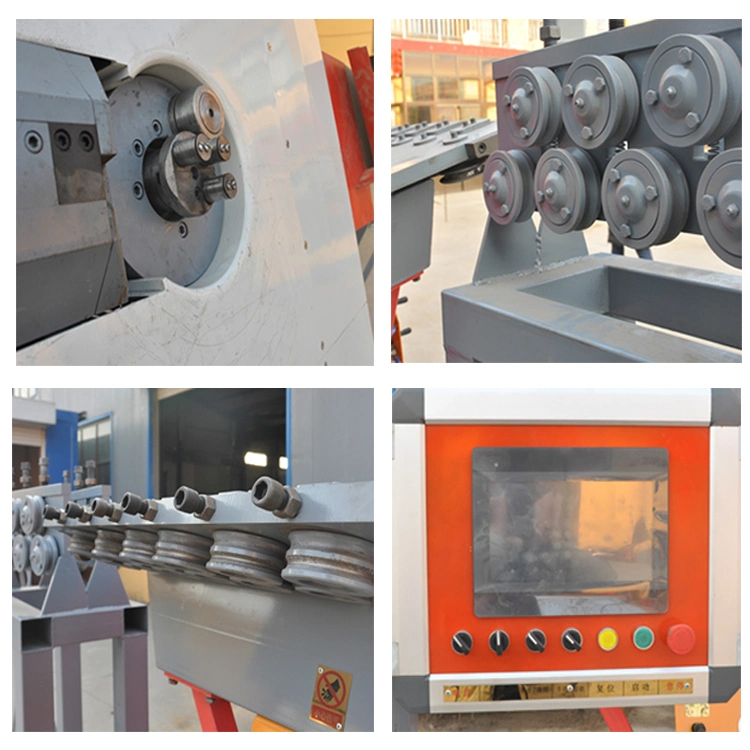 Q1: How long is your delivery time?
A: Generally it is 7-10 days if the goods are in stock. or it is 15-20 days if the goods are not in stock, it is according to quantity.

Q2: How to guarantee customers get the goods smoothly after they pay?
A: We joined the trade assurance. you can place the order by trade assurance,and the deposit will given to Alibaba. if we don't delivery products on time, the deposit will return to you.

Q3: How do you ensure the quality of your products?
A: Generally, our machines are the most durable type in the industry. With our experienced quality control team, we are trying to offer most of our customers the product with best quality.

Q4: This is the first time I use this kind of machine, is it easy to operate?
A: There is English manual that show you how to use machine. If you still have any question,please contact us by e-mail/trademanager online service.

Q5: How to install?
A: We adjusted machines well before we deliver. When customers receive them, you can work with them directly.

Q6: How to ensure the safety?
A:here have the overload and over heat protection, it ensure working people safety.





1. We will provide the after- service support for all the customers;

2. If the customer needs, we will assign the engineers to provide technical support on site.

3. Implement the first responsibility system with warm reception, and must answer all questions.

4. Provide technical consultation on material selection and use, and follow up on site as required.

5. The delivery accuracy of the goods is 100%, and the goods code, invoice and warranty are processed according to the requirements of the customers and timely delivered to the customers.

6. Follow up user's product usage, provide technical support and training in time.




Automatic Steel wire rebar Stirrup bending machine