Pressed Sleeve Coupler
External Coupler for end to end joints on either standards, ledgers or bracing.
Tube Size: 48.3 mm
Surface Treatment: Zinc-Plated and HDG
Material: Carbon Steel Q235
AS Per Standard EN74-1:2005 Class B, AS1576.2,BS1139
Scaffolding Fittings
Customize your Markings on Products
Durable and Sustainable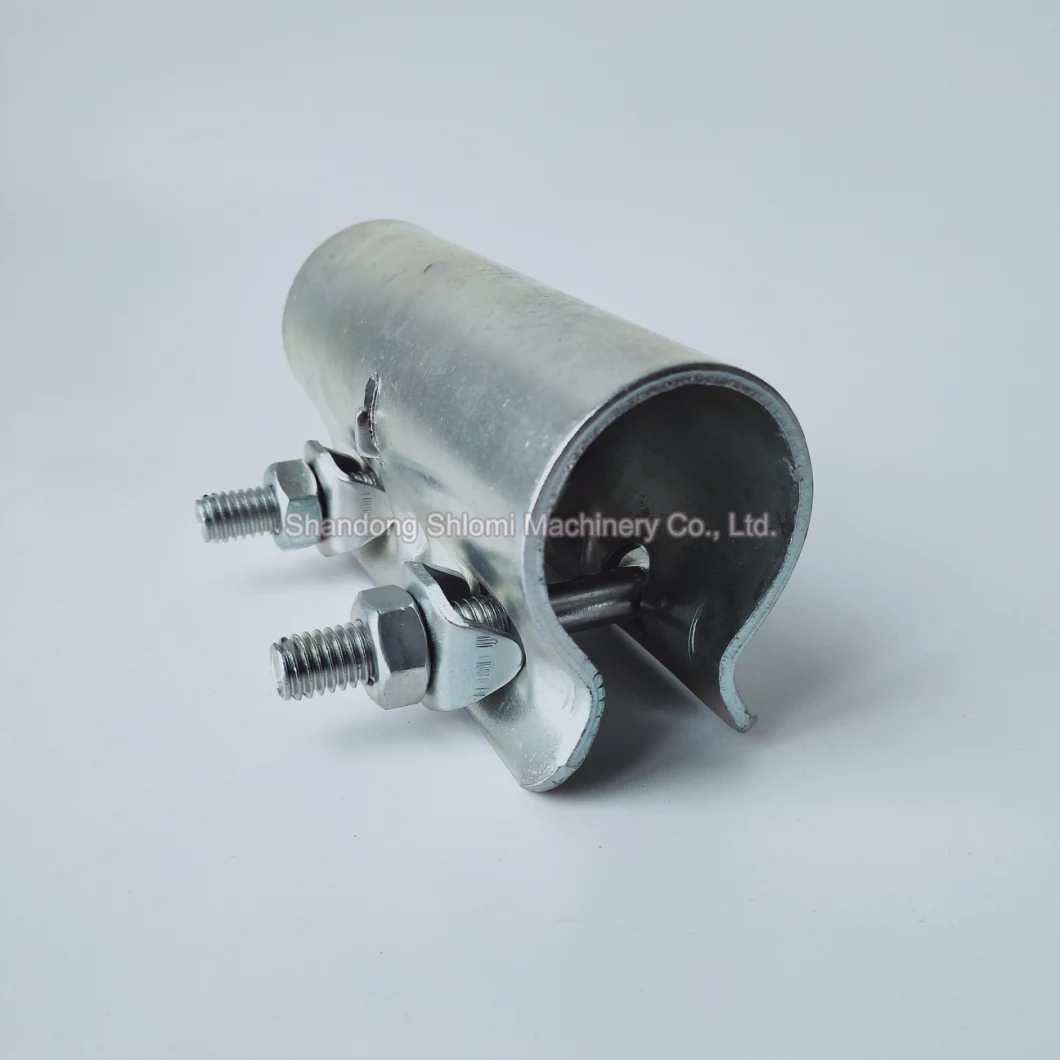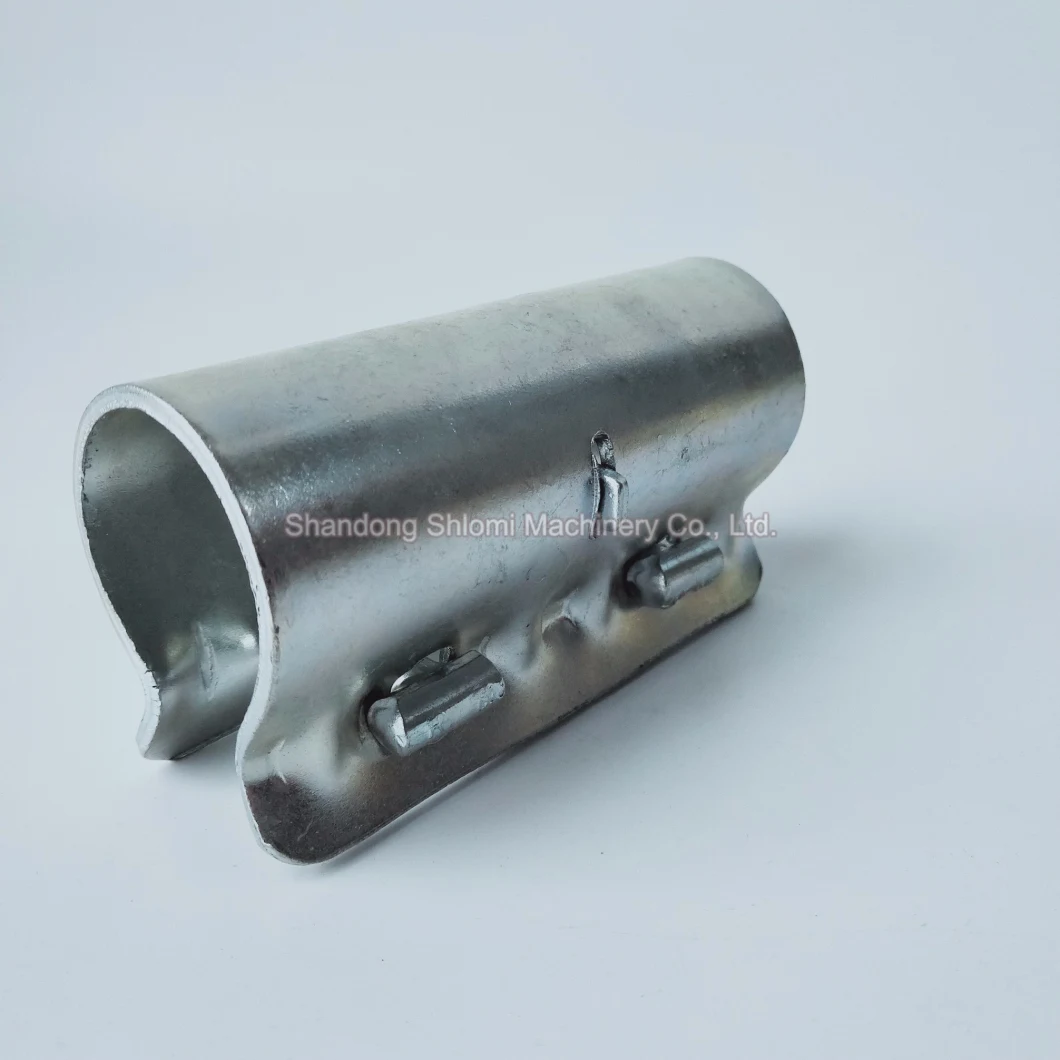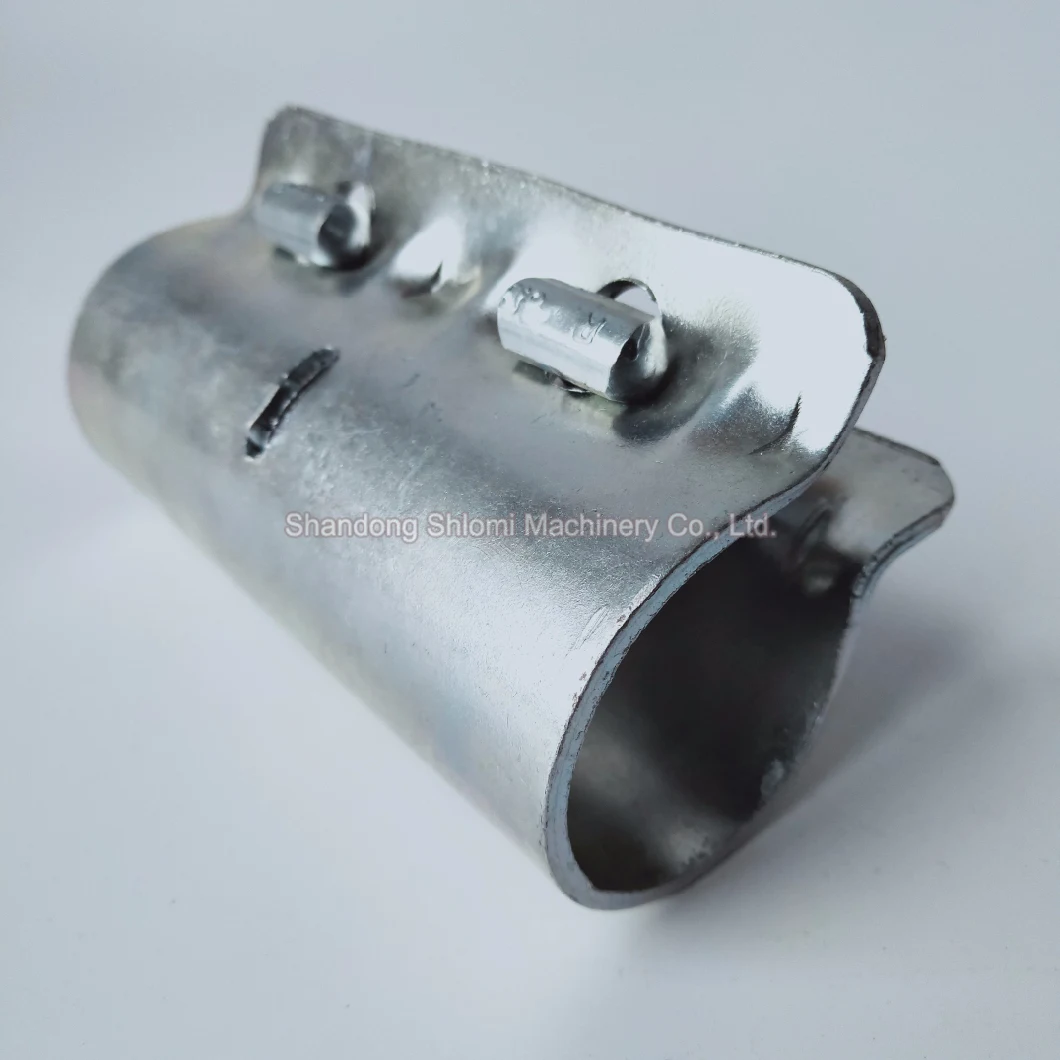 Product List:

We are a professional manufacturer and supplier of scaffolding couplers.We can supply many types of pressed and forged scaffolding couplers, such as swivel coupler, double coupler, sleeve coupler, putlog coupler, German type, British type, American type, Japanese type ,Australia type,Candda type,Italian type,Korean type.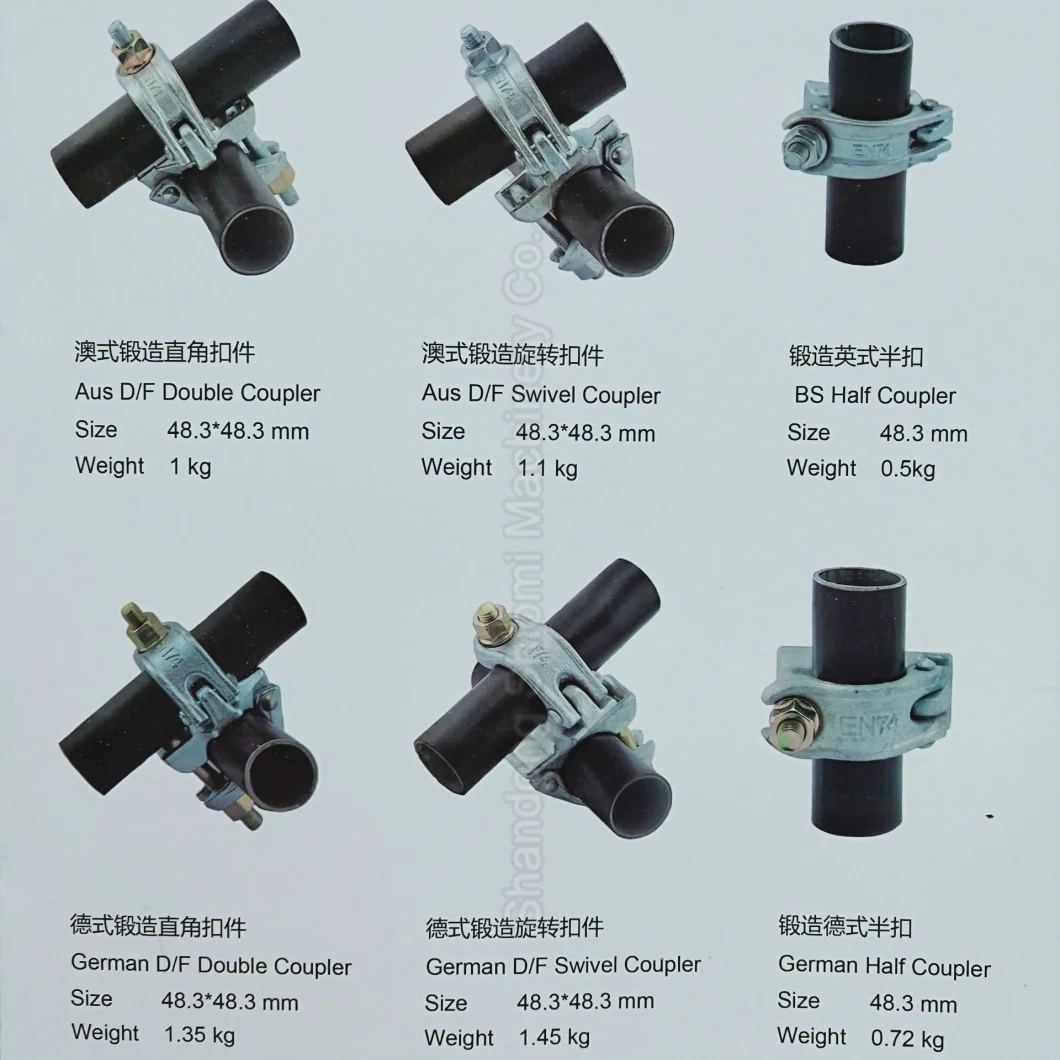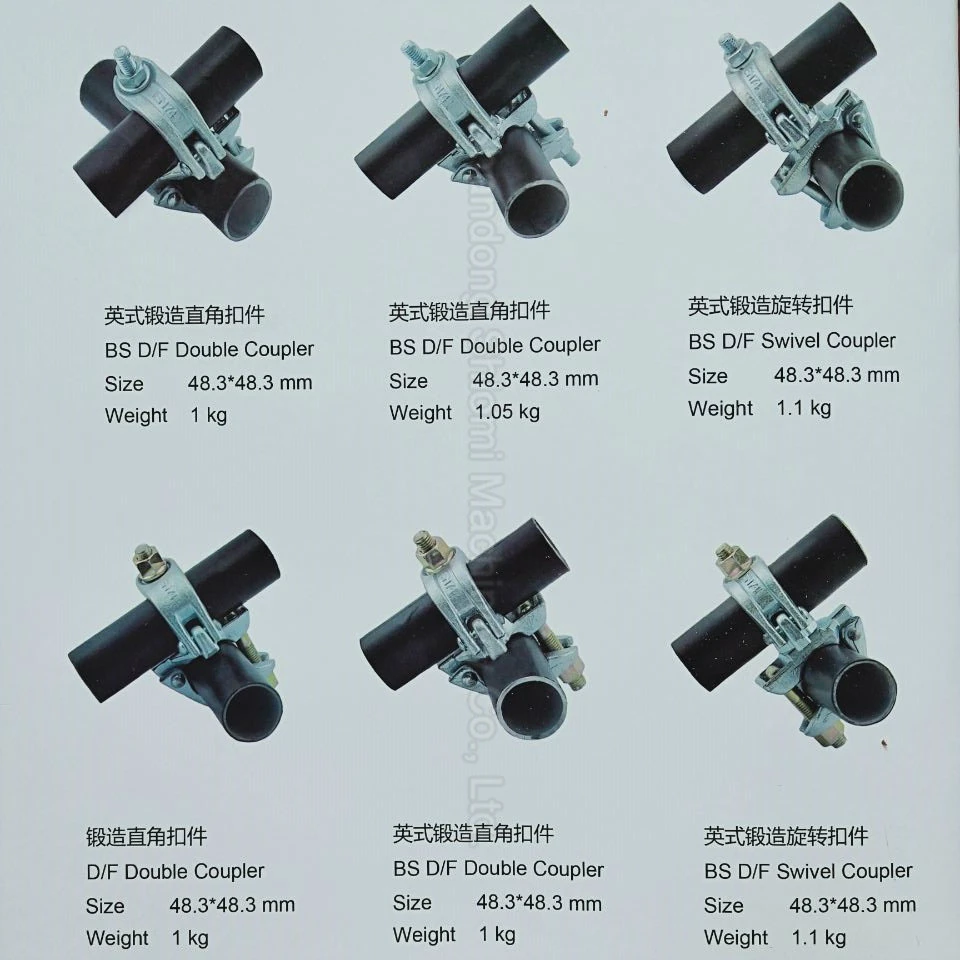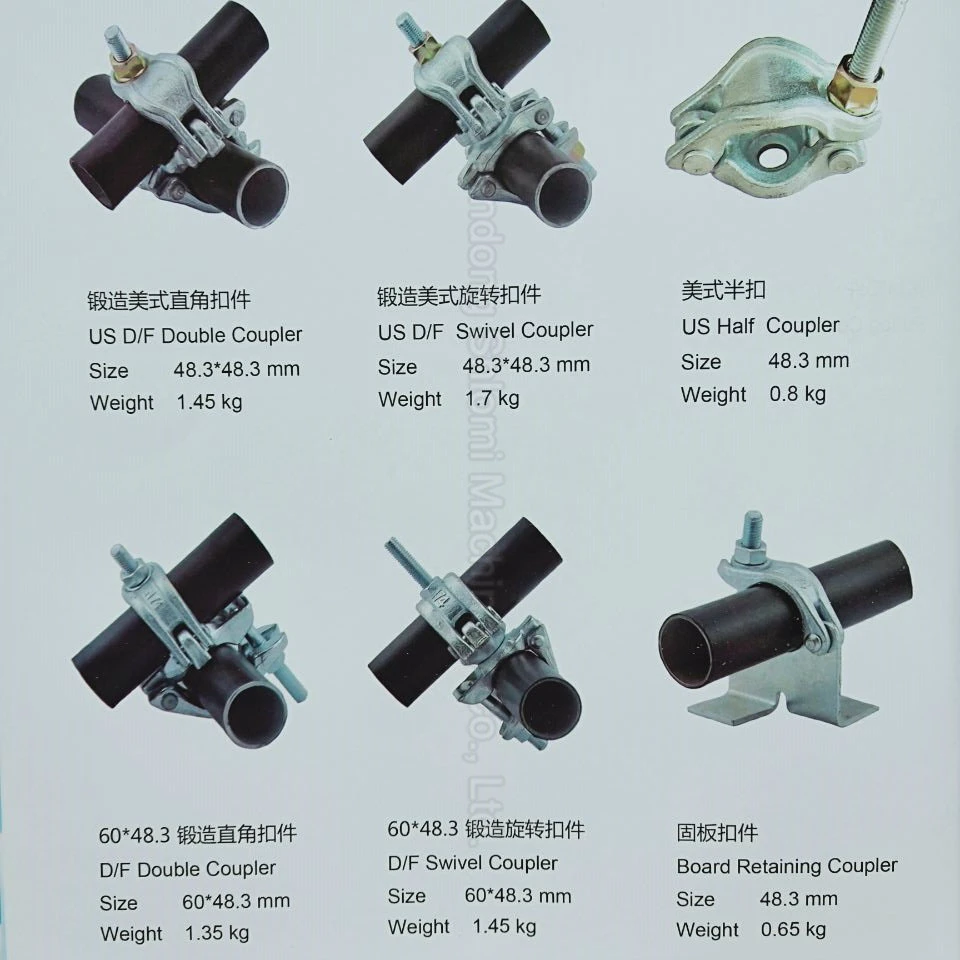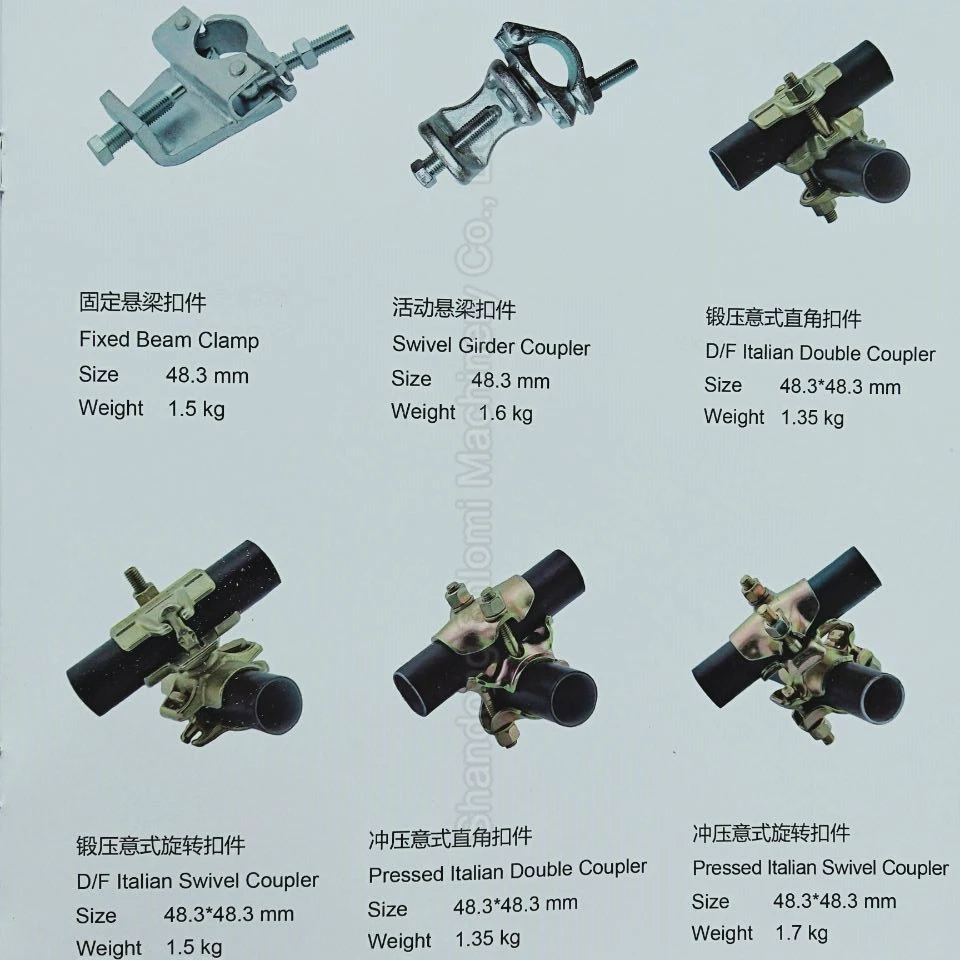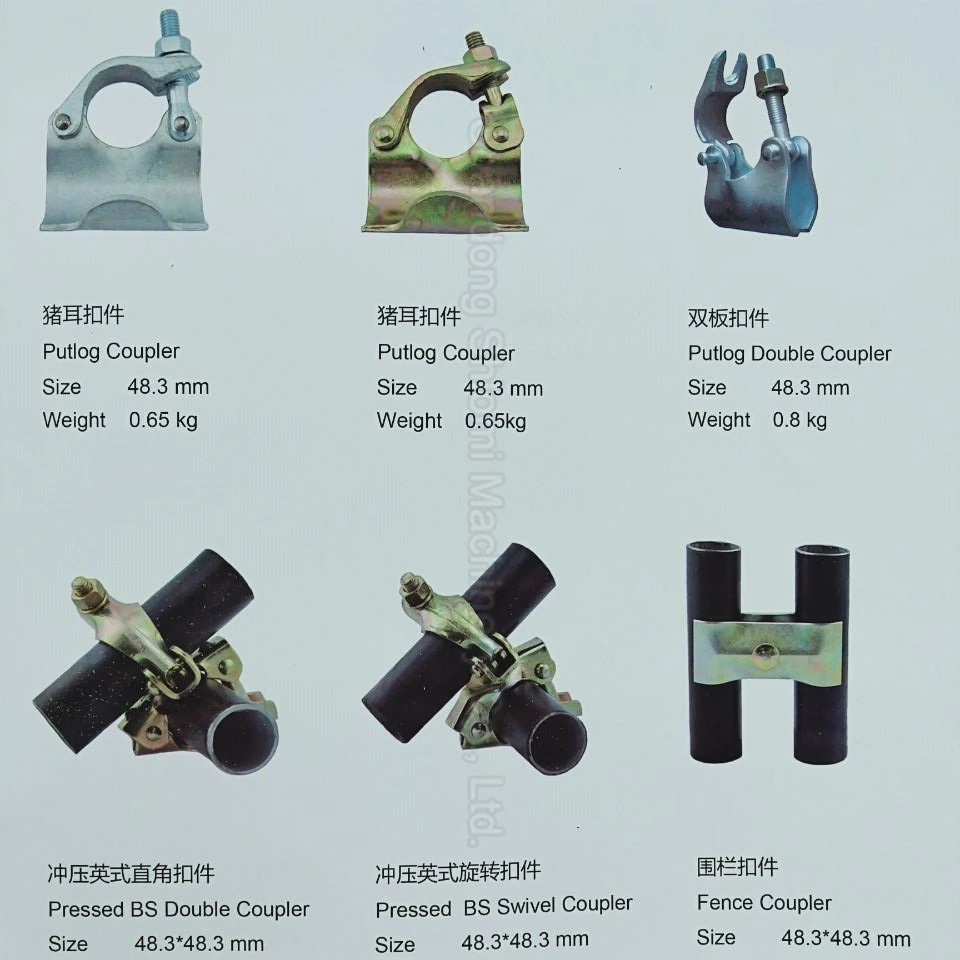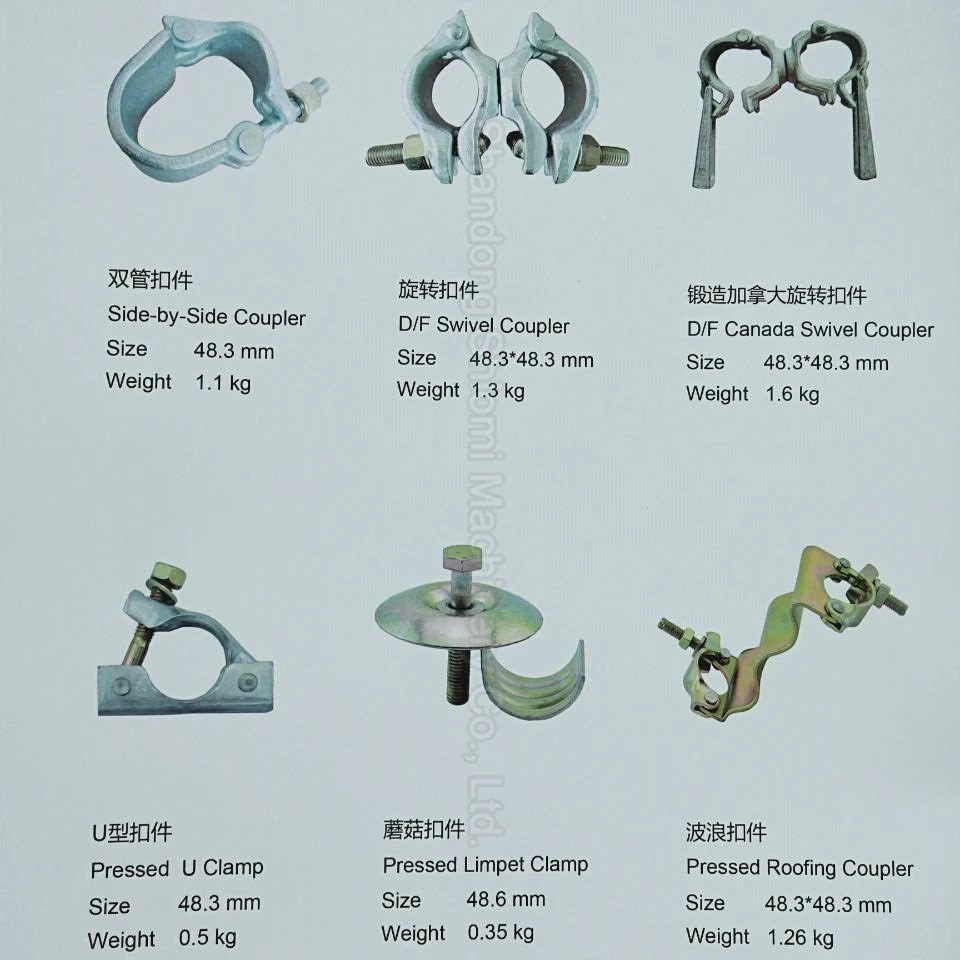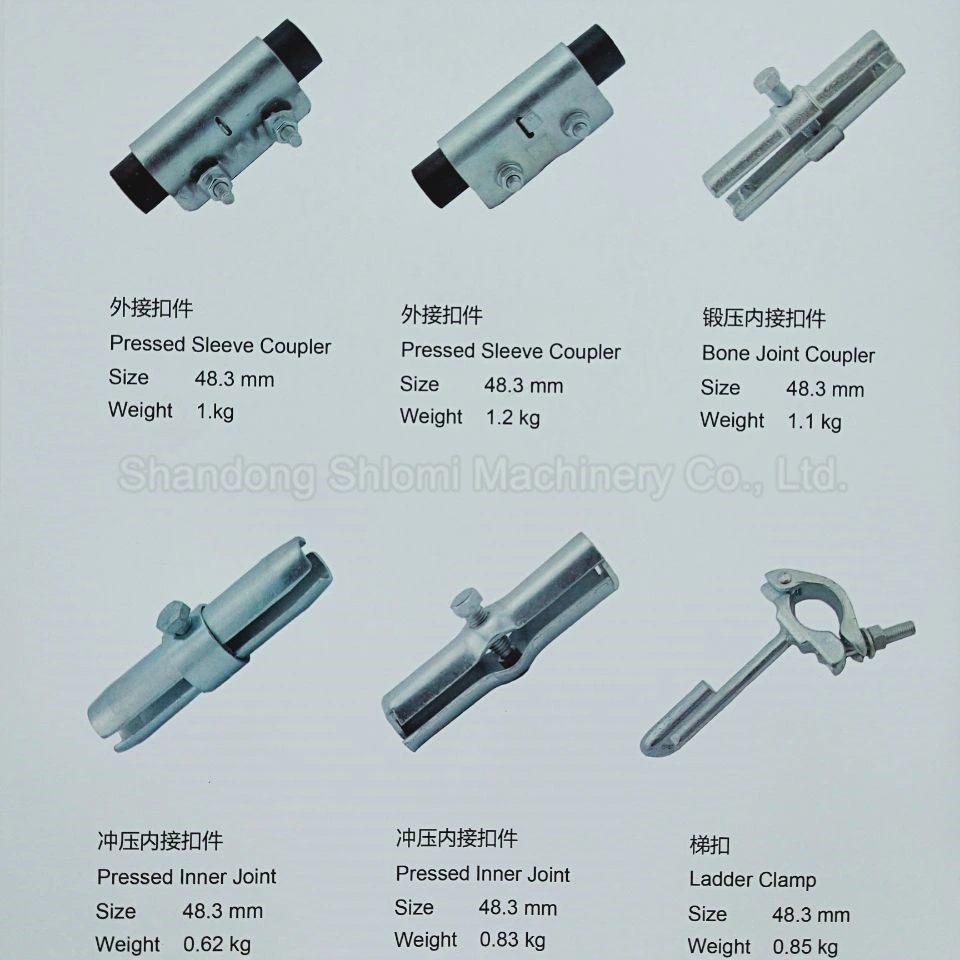 Coupler Package :







If you need any type of coupler ,pls feel free to contact,thanks very much


Shandong Shlomi Machinery Co., Ltd. is a professional and experiential factory which produce the Ringlock Scaffolding,Kwikstage system, Shoring Frame, Shoring Prop, Push Pull Shoring,Scaffolding Accessories, Formwork accessories, including Base Jack, Fork Head Jack, Tripod, Scaffolding Coupler, Adjustable Screw Jack, Formwork casted or forged Wing Nut, anchor nut, swivel nut, washer plate,Formwork steel Clamp, Tie Rod, Water Stop, pin, hex nut, Prop Nut, Rapid Clamp, Wooden H Beam, Formwork Beam Support, Formwork Frame Corner, Welding Bolt, steel cone and other OEM custom products.

We have the advanced technology and many automatic production lines. Our advantages have the powerful and high-efficiency manufacturing capacity and excellent and stable quality control capacity. Our main facility include Automatic cold rolled production lines, Automatic Ringlock Scaffolding Standard Welding Machine lines, Auto-welding lines for Shoring Prop, Punching machinery lines with 315Ton, 200Ton, 160Ton, 100Ton, 80Ton, 60Tons etc. And also Electric Furnaces for Casting, Chemical Analysis Monitors, Core Making Machine Lines, Heat Treatment Line, Friction pressure machinery lines, Lathe and Milling machinery lines and so on.

These automatic and semi-automatic production lines make sure the products quality being stable and qualified. The quality can be guaranteed by production line instead of people. Another side our production efficiency is much higher than average level. So that our production cost is lower than the average level.

In addition, we also equip the Advanced shoring prop pressure test machine, Tensile strength tester, Chemical analysis equipment, Metallographic equipments and so on. So that we can make sure our production are all-qualified.

We insist on the Small profits and quick returns principle, one side to supply the high quality products and best services, another side to offer the competitive and stable prices to customers. We trust ourselves all the way because our products are really the High Quality and Inexpensive. We are improving production efficiency, developing the new process and new products. Now our selling network have already spread all over the world, our main customers come from Europe, the Middle East, Australia, America and the South Africa.

Also We have a strong and highly efficient R&D team which can design and make OEM/ODM products according to your ideas and samples or drawings.

Shandong Shlomi Machinery Co., Ltd. welcome friends all over the world.