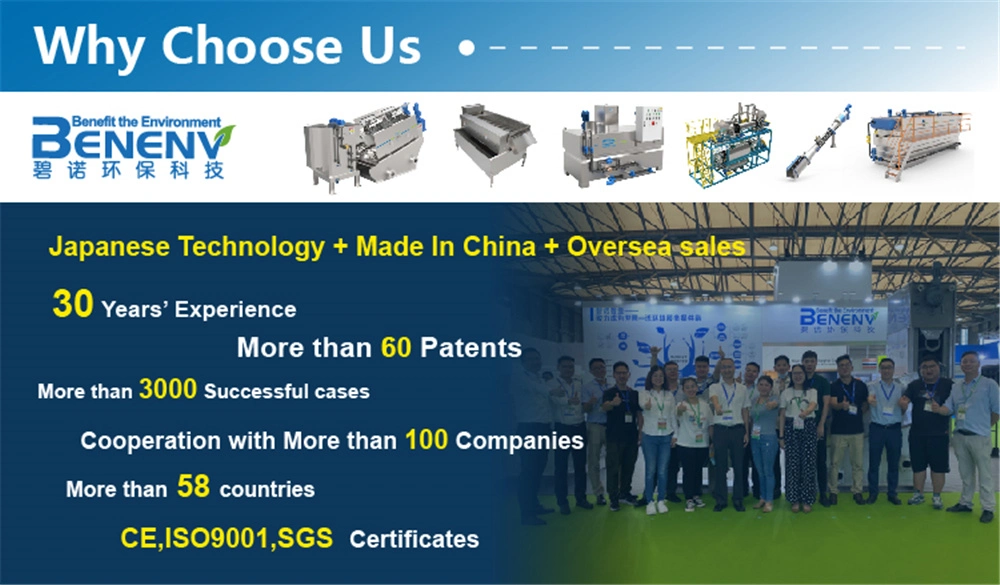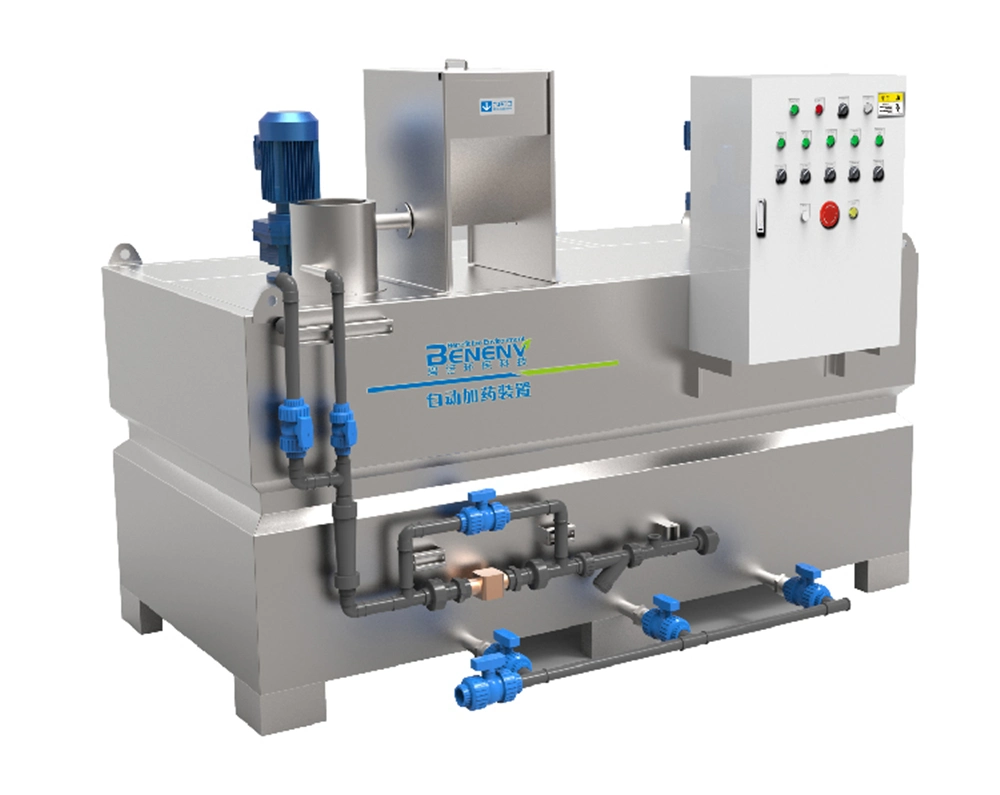 The automatic dosing machine is widely used in the waste water treatment, it can mix the compounds continuously and effectively, so the reactive polymer solution appears.
These main components of the machine: Polymer feed machine (including material hopper), Dry powder infiltration device, Tank, Level controller, Mixer, Dosage water inlet pipe, Electric control panel.
Polymer dosing device is composed of hopper, push screw, electric heater and etc.
The effective volume of the hopper can meet the dosage for a long time which is equipped with sight glasses for observing material level monitored by the dry powder level meter. The push screw driven by the high-precision reducer can satisfy the dosage. The electric heater can be installed in the discharge pipe of push screw, and it can prevent the powder from caking.
Polymer dissolving device is composed of pre-soaking device, tank, and 3 sets of mixers. The pre-soaking device is to infiltrate and mix the polymer powder in advance.
The 3 tanks are precast mixing tank, homogeneous slaking tank and solution storage tank, in which there is a mixer correspond to guarantee the homogeneity.
Water supply device is composed of pipeline, manual ball valve, filter, pressure gauge, solenoid valve, stop valve, and the rotor flow meter, etc.