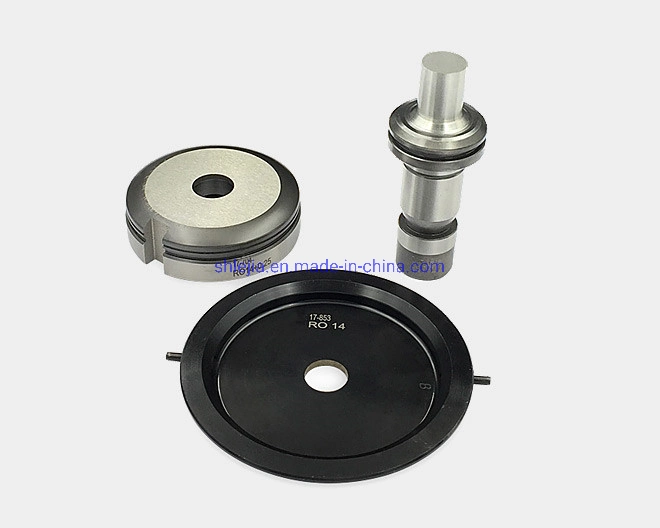 LEJIA CNC Punch Tool type
Material
Hardness
Package
THICK TYPE: Standard and Wilson 90
(AMADA,YAWEI,YANGLI, LVD, TAILIFT, FINN-POWER,NISSHINBO,EUROMAC)
SKH51, DC53
M2,D2

Option: Punch with TICN coating
HRC 62
Plastic box
TRU TYPE
THIN TYPE (JFY, STRIPPIT)
MURATA WIEDEMANN TYPE (114)
BOSCHERT TYPE
HACO TYPE
SALVAGNINI TYPE
MULTI-TOOL :(XMT6,XMT8, MT24, MT8, MT6, MT10, MT24, MT12)
Other Products:
-Press brake tool
-Shear blades for kinds of brand shear machines.
-Press Machine mould for different kinds of Press Machines
-Iron Worker Tools
-Customised tools or parts
1).Our company specialized in CNC bending tools, CNC turret punching tools,Shear Blades,
suitable the brands: AMADA,TRU,Finn,Power,EUROMAC,VULVAN,LVD-STRIPPIT,SALVAGNINI,Durmazlar,MURATE,LFK,TAILIFT,JFY,Yawei,Accurl etc..
2).Original Plywood cases packaging ensure the tools delivery safety to the customers'side.
3). Material: SKH51, DC53, M2, D2
4). Special shapes tool and Forming tools: Wheel Family(Rolling Offset, Rolling Rib, Rolling Shear), bridge lance and form, Card Guide, Coining, Cluster, EKO's (Knock out forming), Emboss Forming, Extrusion form, Hinge, Lance and form, Letter stamps, Louvers, Progressive Rib, Rollover, Rooftop half shear, Stamping, Thread form, Thread loop, Multi-scribe
5). All the special forming tools will tested by our CNC turret punch machine in our factory, and we send out the forming sample with the tools.
6). Welcome you send us inquiry!!